2012 Banjo Paterson Writing Awards call for entries.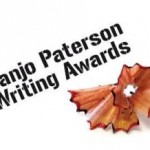 This year marks the 21st anniversary of the Banjo Paterson Writing Awards and to celebrate the occasion adult category winners will receive a limited edition Banjo bust sculpture by local artist Michael Lewis as part of their prize.
Poet, solicitor, journalist, war correspondent and ballad writer Andrew Barton Banjo Paterson (1864-1941) was born on February 17 and to celebrate his birthday Central West Libraries in conjunction with the Central West Writers Centre, The Central Western Daily and ABC Central West Radio announce the call for entries to the Banjo Paterson Writing Awards.
There are four categories: Prose or Short Story (Category 1), Open Poetry (Category 2), Bush Poetry (Category 3), and ABC Central West Radio Childrens Writing Awards.
The judges will also consider Children's entries for the Yvonne Zola Encouragement Award named in honour of the late Yvonne Zola, who was an inspiring English teacher.
The competition closes on Friday 20 April 2012 and winners will be contacted by phone on Monday 25 June 2012. Entry forms and guidelines are available from Orange City Library, by phoning 6393 8120, email: library@orange.nsw.gov.au or go to the website www.cwl.nsw.gov.au Good Luck!