Mat Rogers Visit Cancelled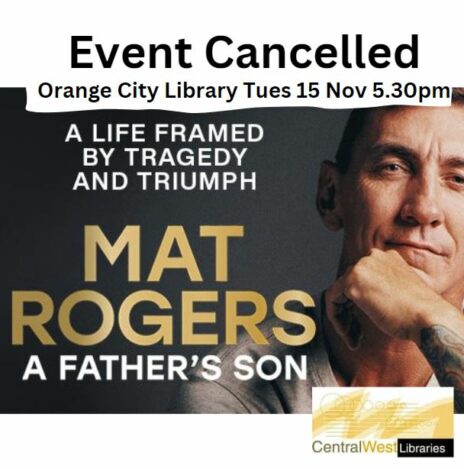 We are sorry to inform you that the planned "In Conversation" with Mat Rogers event at Orange City Library for Tuesday 15 November at 5.30pm has been cancelled.
The publisher let us know that Mat Rogers has withdrawn from his NSW regional book tour. Thank you to Collins Booksellers and everyone who supported this event by booking early. We are sorry we won't get to meet Mat at this time. Thank you for your support.