Orange City Library
April holidays are coming. These events will be available to book from 29th March on Eventbrite.
All activities
---
Gardening
Thursday 8th April
10am
---
---
LEGO Club
Wednesday 14th April
10am
---
LEGO Club
Thursday 15th April
10am
---
One Library, One Book – KIDS    is wrapping up with…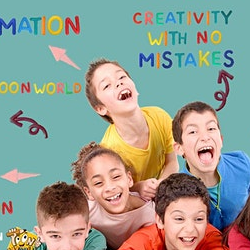 ToonWorld
Tuesday 13th April
1:30pm
Important Stuff and Terms and Conditions:
We are thrilled to be welcoming kids back for school holiday programs, but please note, things will be running a little differently.
Covid-19 Guidelines mean our numbers are limited. Therefore, we ask that you only register for one of each type of activity, to make sure the maximum number of kids get a go. It's the same program for each activity, so they won't be missing out.
Physical distancing and good hand hygiene protocols are in place. Have a chat to your kids about this before they come in. If they are unable to respect these protocols, we may need to call you and have you collect your child early.
When you register for an activity there are a number of questions that you must answer for each attendee. These relate to child-safe guidelines and are in place to make sure your kids are safe in our spaces.
Follow Central West Libraries on Eventbrite
Keep an eye on School Holiday Events at Orange City Council
For more information:
P: 6393 8132
E: library@cwl.nsw.gov.au