School Holidays
ORANGE LIBRARY
The fundamental component of the book is the page and the page is paper. Join us to learn how to make paper and make your own paper creations in this 2 hour workshop.
Bring an old shirt and clothes you don't mind getting dirty.
When: 2 dates
Wednesday 10th Jan, 1000-1200
Wednesday 18th Jan, 1000-1200
Limited to 12 participants.
Ages 8 to 15
There are four challenges.
You have a team.
Finish the challenge. Be scored by your opponents.
Do you have your Game On?
When: 2 dates
Thursday 11th Jan, 1300-1500
Thursday 22nd Jan, 1300-1500
Limited to 16 participants
Age 8 to 15
Our LEGO collection is now quite extensive and we have something for every building level.
Projects this summer:
Build the zoo!
Millenium Falcon
Technic Car
Architecture Studio
When: 2 dates
Wednesday 17th Jan, 1000-1200
Wednesday 24th Jan, 1000-1200
Ages 6 to 13
Children under 8 must be accompanied by an adult.
We have some satchels that we would like to re-fashion.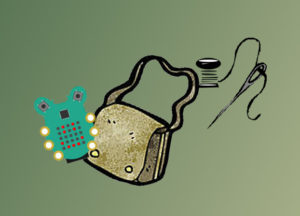 We'd also like to add some tech to it.
You keep the bag, the tech and the skills.
Cost: $35
Ages 10 to 18
Limited to 10 participants

Book online or call 6393 8132
These events are free to library members.
Terms and conditions:
Your attendance at events supported by Central West Libraries may be digitally recorded through photographs and/or video recordings. Images may be used for promotional purposes on council's websites, publications, social media or by newspapers.
By attending this session you agree to these terms.
If you do not wish your image (or the image of your child) to be published, please notify staff before the event.
Bookings are essential and spaces are limited unless otherwise stated.
Please arrive 10 minutes early to allow the event to run on time.