It's Get Reading! Month With Michael Robotham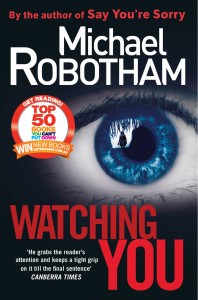 Get Reading!
This September the Get Reading! team are giving readers the chance to WIN every one of the Top 50 Books You Can't Put Down for 2013. That's enough to keep you reading for months! Simply subscribe to the Get Reading! newsletter for your chance to win.
And the Get Reading team are hosting best selling crime author Michael Robotham's visit to Orange on Thursday 26 September at 12.30pm, supported by Collins Booksellers. Michael Robotham has twice won Australia's Ned Kelly Award for best crime novel, for Lost (2005) and Shatter (2008). He was shortlisted for the CWA Steel Dagger in 2007 and 2008. His bestsellers have been translated into twenty-two languages, and have been praised by David Baldacci, Val McDermid and Stephen King.  Please book your place by calling the Library on 6393 8132.