World of Fantasy at Orange City Library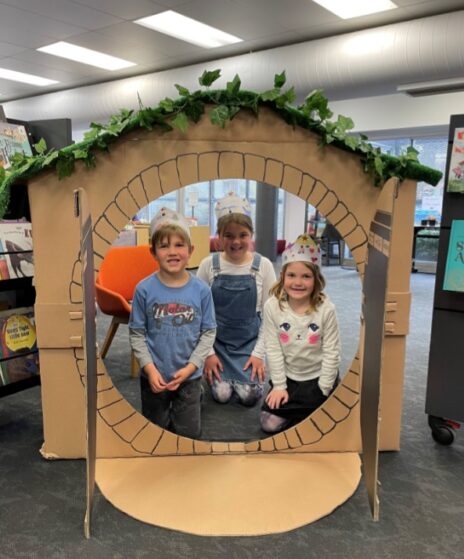 Fraser, Hannah and Hattie discovered a fantasy world full of activities through the "Hobbit Door" at Orange City Library these school holidays. We are celebrating 130 years of JRR Tolkien and are inviting children to try our Eye Spy Test, make Elven Crowns, try the Lord of the Rings Library Scurry and take the Middle Earth Quest.
The epic fantasy Eye Spy tests your knowledge of Hobbits, while the Lord of the Rings Library Scurry will have you searching high and low, and the Middle Earth Quest requires more detailed combing of books on the shelves, and look out for Librarians with elf ears!!! See you in Middle Earth (Orange City Library) during the school holidays.