home
Welcome to Central West Libraries Online
Here you will find details of our locations and opening hours; our collections, services, facilities and special programs. Use our links to go to selected Internet sites. You can even get help with your research by using the Ask the Library online reference service. Get help with your homework from trained, professional tutors with our  online service.
Opening Hours
Check opening times
Login to My Library Account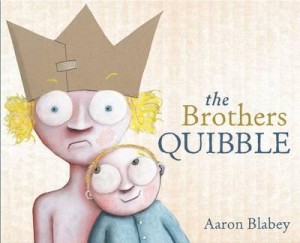 May is here and it won't be long until we discover the books shortlisted for the Miles Franklin Literary Awards – the most prestigious literary award in the country. If you are looking for a great read browse our Quick Picks. These books are consistently on the move with a two week loan period. And of course we will be celebrating Library and Information Week and National Simultaneous Storytime with The Brothers Quibble by Aaron Blabey on Wednesday 27 May. Orange City Library is displaying entries in the Annual Waste to Art Community Art Competition celebrating the re-use and recycling of waste across the NetWaste region through arts and crafts. And our Forbes Library makeover will be revealed. Imagine what is possible at your local library
** Forbes Library is temporarily closed for refurbishment, reopens Monday 1st June **
The Centenary of WWI Poppy Project
What is the Poppy Project?
Inspired by the Victorian 5000 Poppies initiative, CWL staff and families started creating poppies some months ago. A few grew into a field and we decided to ask the community to help us make a poppy for every serviceman and woman from Orange and surrounding districts. Want to help? Download your Poppy Pack, hand make one or more knitted, crocheted, sewn or felted poppies and drop in to the library.
From the blog...
Waste 2 Art Exhibition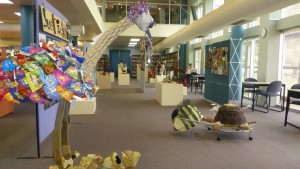 More scrap metal objects on show This community art exhibition features artworks from local preschools, primary and high schools, community … Read more…