home
Welcome to Central West Libraries Online
A warm welcome awaits you at all branches of Central West Libraries. No matter what your age we have a wide range of resources, programs and services to meet your needs.
Our libraries are places where everyone can feel at home and our friendly, expert staff are on hand to assist. Can't get to the library? Talk to us about our Home Library service or visit our virtual library which is open 24/7.
Enjoy your library and all that it has to offer.
Opening Hours
Check opening times
Login to My Library Account
October
October is Mental Health Month and this year's theme is Learn and Grow. According to the World Health Organisation (WHO), mental health is the state of well-being in which every individual with their own potential, can cope with the normal stresses of life, can work productively and is able to make a contribution to their community.
We are  hosting author Jeremy Godwin on his Let's Talk About Depression regional tour on Monday 31st October at 5.30pm. Interested people are welcome to attend this event, please RSVP to 6393 8132.
And come along to hear Mandy O'Neil talk about how to optimise, & take control of, our health & wellbeing.  The talk takes place at Orange City Library on Tuesday 25th October from 5pm – 6pm. Please RSVP via Eventbrite.com or call 6393 8132.  
 

Library on the GO

Technology skills for seniors is starting again at Orange Library.
Sessions will be held fortnightly on Tuesdays at 11am starting from the 2nd August.
Banjo Paterson Writing Awards
Winning entries can be read on the Orange Wiki
From the blog...
How to Take Control of Our Health Talk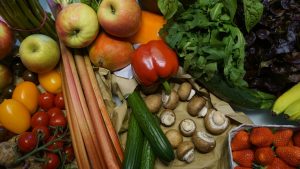 Most people are aware our immune systems are not working as well as they should. Compared to 60 years ago, the world we live in has changed & the food we eat has changed, resulting in many more people … Read more…