home
Welcome to Central West Libraries Online
Here you will find details of our locations and opening hours; our collections, services, facilities and special programs.
Use our links to go to selected Internet sites. You can even get help with your research by using the Ask the Library online reference service. Get help with your homework from trained, professional tutors with our new online service.
Opening Hours
Check opening times
Login to My Library Account
From the blog...
ABC Open Write Club meets Thursday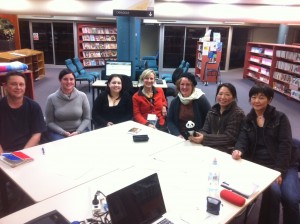 Get writing! ABC Open Write Club meets Thursday 6th November from 4.30pm to 6.30pm at Orange City Library. Join is the challenge to write a 500 word non-fiction story to a set theme each month and have it published online.  And if … Read more…