home
Welcome to Central West Libraries Online
Here you will find details of our locations and opening hours; our collections, services, facilities and special programs.
Use our links to go to selected Internet sites. You can even get help with your research by using the Ask the Library online reference service. Get help with your homework from trained, professional tutors with our new online service.
Opening Hours
Check opening times
Login to My Library Account

2014 Banjo Paterson Writing Awards Entries Have Closed
Since established in 1991 these awards aim to honour Banjo Paterson, a great Australian poet and a favourite son of Orange. Categories are: Short Story, Open Poetry, Bush Poetry and ABC Central West Radio Children's Writing Awards. Entries closed Friday 18 April, winnners announced Monday 23 June. Entry form and guidelines :
BPWA-2014-EntryForm [Web Print Version]
From the blog...
Youth Week Art Display People's Choice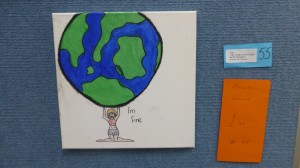 The people have voted and the results are in…. Congratulations to Tyla for "the Weight of the Word on my Shoulder" acrylic on canvas painting that took out the People's No 1 Choice in the Youth Week Art Display … Read more…