home
Welcome to Central West Libraries Online
A warm welcome awaits you at all branches of Central West Libraries. No matter what your age we have a wide range of resources, programs and services to meet your needs.
Our libraries are places where everyone can feel at home and our friendly, expert staff are on hand to assist. Can't get to the library? Talk to us about our Home Library service or visit our virtual library which is open 24/7.
Enjoy your library and all that it has to offer.
Opening Hours
Check opening times
Login to My Library Account
 July
Its July and our theme is Songlines. A songline is one of the paths across the land or sky which mark the route followed by creator-beings during the Dreaming. The paths of the songlines are recorded in traditional songs, stories, dance and painting. See the display at Orange City Library.
Banjo Paterson Writing Awards Winners
Thank you to all who entered the awards. We are pleased to announce the following winners:
ABC Central West Radio Children's Awards
Strangers on a Train by Brittany Doolan Coonabarabran, NSW
I See Red by Ellie Wilmore Erskine Park, NSW
Crimey and Blimey by Rania Phillips Balmain, NSW
Open Poetry
Emu Girl , on the day before flying by Joanne Mills Darlington, WA
19 Types of Fences in Hill End by Kathy Driscoll Wentworth Falls, NSW
Not Word – Not Name Desert Lore by David Robert Taylor Henley Beach, SA
Bush Poetry
Channel Country by Brenda Saunders Randwick, NSW
The Man From Yarra River by David Campbell Aireys Inlet, VIC
The Letter Home by Tom McIlveen Port Macquarie, NSW
 Short Story
Flashes in the Pan by Dean Briggs Newcastle, NSW
The Yabby Creek Dance by Jennie Linnane Nowra, NSW
One Man's Funeral by Margret Ogilvie Victor Harbour, SA
Library on the GO
Technology skills for seniors is starting again at Orange Library.
Sessions will be held fortnightly on Tuesdays at 11am starting from the 2nd August.
From the blog...
Library on the GO: Technology Skills for Seniors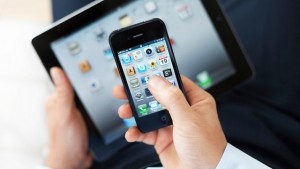 Library on the GO is a series of one hour technology sessions for seniors to learn about mobile devices such as iPads, Android tablets and smart phones. They are held fortnightly on Tuesdays for 1 hour from 11am to 12pm.  … Read more…