home
Welcome to Central West Libraries Online
A warm welcome awaits you at all branches of Central West Libraries. No matter what your age we have a wide range of resources, programs and services to meet your needs.
Our libraries are places where everyone can feel at home and our friendly, expert staff are on hand to assist. Can't get to the library? Talk to us about our Home Library service or visit our virtual library which is open 24/7.
Have you discovered what is available online? Have a look at our  OneClickDigital range of eAudiobooks and eBooks.
Enjoy your library and take advantage of all that it has to offer.
Opening Hours
Check opening times
Login to My Library Account
June
June is all about the digital world and we can help with that starting with Library on the Go technology classes for seniors at Orange City Library, Zinio online magazines, online books with one click digital, borrowbox, and bolinda, why not learn a new language with transparent languages online or get help with tricky homework questions at yourtutor.
Orange Readers and Writers Festival
Join us for a day of stimulating discussion on 9 July as we explore Villain Attraction, a look at our continuing obsession with villains in storytelling at the Orange Readers and Writers Festival.  We welcome keynote speaker Caroline Overington, authors Trevor Shearston, Liz Porter and crime reporter Mark Morri together with a panel of personalities including former Orange Magistrate Jan Stevenson and psychiatrist Dr Martyn Patfield. Once again we will be joined by Better Reading's Cheryl Akle. We've also included a writing workshop with Kim Kelly about 50 Shades of Character on 10 July.
Read the Program here and tickets are now on sale or phone 6393 8132.
Library on the GO
Technology skills for seniors is starting again at Orange Library.
Sessions will be held on Tuesdays at 11am starting from the 26th April.
Comic Book Workshop Video
Check out our Comic Book Workshop Video supported by Arts NSW.
From the blog...
Orange Readers and Writers Festival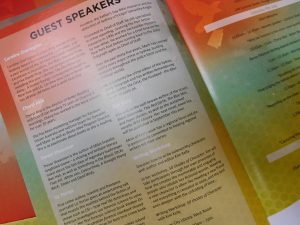 Great line up of writers at this year's Readers and Writers Festival Saturday 9th July $60: Caroline Overington Mark Morri Trevor Shearston Liz Porter 50 Shades of Character Writing Workshop with Kim Kelly Check out the Full Program