home
Welcome to Central West Libraries Online
A warm welcome awaits you at all branches of Central West Libraries. No matter what your age we have a wide range of resources, programs and services to meet your needs.
Our libraries are places where everyone can feel at home and our friendly, expert staff are on hand to assist. Can't get to the library? Talk to us about our Home Library service or visit our virtual library which is open 24/7.
Enjoy your library and all that it has to offer.
Opening Hours
Check opening times
Login to My Library Account
Summer Reading Club: Game On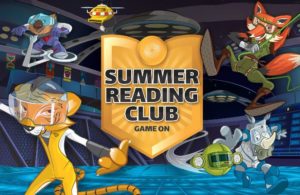 Summer Reading Club is here! Keep up your reading skills all summer long by joining in the activities with Summer Reading Club.
Central West Libraries are celebrating sports, games, technology and team spirit as we encourage young library members to play, solve, participate and read. This year's theme is Game On! Register for Summer Reading Club at your local library AND online to Summer Reading Club.
 Banjo Paterson Writing Award Winners
The winners of the 2017 Banjo Paterson Writing Awards can be read on the Orange Wiki. The call for entries in the 2018 competition will be made on 17 February.
To keep up to date with the latest library news and events please follow Central West Libraries on the blog, facebook , instagram or check Eventbrite.com for event listings.
From the blog...
School Holiday Activity - Code Club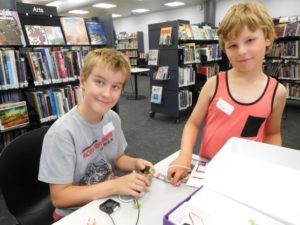 Children took part in Code Club challenges – programming Spheros (balls) to knock over plastic cups and creating lights, powering fans and making hats!