home
Welcome to Central West Libraries Online
A warm welcome awaits you at all branches of Central West Libraries. No matter what your age we have a wide range of resources, programs and services to meet your needs.
Our libraries are places where everyone can feel at home and our friendly, expert staff are on hand to assist. Can't get to the library? Talk to us about our Home Library service or visit our virtual library which is open 24/7.
Enjoy your library and take advantage of all that it has to offer.
Opening Hours
Check opening times
Login to My Library Account
 Reimagining History
CWL Readers Festival 
Saturday 18 July 2015
Join us in Orange for a day of stimulating discussion as we explore Re-imagining History: Words and Meaning, a look at how we can bring the past to life through stories at our first Readers and Writers Festival. Guest speakers include celebrity wordsmith David Astle, poet and author Judy Johnson, author and political reporter Latika Bourke, local authors Kim Kelly, Michael Caulfield and Lis Edwards and Better Reading's Cheryl Akle.
Tickets $60 Orange City Library, phone 6393 8132.
Readers and Writers Festival Program and Payment Form
Kate Grenville to visit Orange
Kate Grenville is visiting Orange City Library on Tuesday 14 July at 12.30pm to talk about her latest book One Life: My Mother's Story. Kate Grenville is one of Australia's most celebrated writers. Her bestselling novel The Secret River received the Commonwealth Writers' Prize, and was shortlisted for the Man Booker Prize and the Miles Franklin Literary Award. The Idea of Perfection won the Orange Prize. Light refreshments provided or bring your lunch to eat while listening to the talk.  Bookings 6393 8132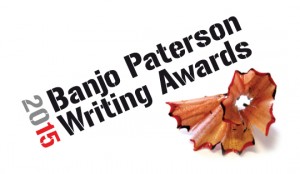 Announcing the 2015 Banjo Paterson Writing Awards Winners…
Short Story winner Caged by Margaret Betts East Malvern, VIC
Open Poetry winner The Black Line by Margaret Bradstock, Sydney NSW
Bush Poetry winner Chronicle by Catherine Lee, Bangkok, Thailand
Children's winner Shooting Star by Jackson Nassis, Rylstone, NSW
The Centenary of World War I Poppy Project
What is the Poppy Project?
Inspired by the Victorian 5000 Poppies initiative, CWL staff and families started creating poppies some months ago. A few grew into a field and we decided to ask the community to help us make a poppy for every serviceman and woman from Orange and surrounding districts. Want to help? Download your Poppy Pack, hand make one or more knitted, crocheted, sewn or felted poppies and drop in to the library.
From the blog...
Meet Poet and Author Judy Johnson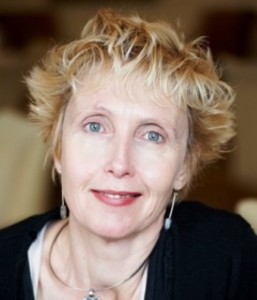 Judy Johnson has written five poetry collections, two novels and a verse novel Jack, which won the Victorian Premier's Award. Judy has just completed a narrative poetry project funded by … Read more…