home
Welcome to Central West Libraries Online
Here you will find details of our locations and opening hours; our collections, services, facilities and special programs.
Use our links to go to selected Internet sites. You can even get help with your research by using the Ask the Library online reference service. Get help with your homework from trained, professional tutors with our new online service.
Opening Hours
Check opening times
Login to My Library Account

Congratulations to the following winners of the 2014 Banjo Paterson Writing Awards:
Short Story
1st  – Thomas McPherson,  Werribee  VIC, for Cricket Woes
2nd – Robert Leatham, Eaglehawks Neck  TAS,  for Big Lizzie
3rd – Neville Smith, Orange NSW,  for The Accountant
Open Poetry
1st – Margaret Bradstock, Coogee NSW, for Leichhardt as Headland
2nd – Ron Stevens, Dubbo NSW, for  A Message From An ANZAC's Grave
3rd -  Brenda Saunders, Randwick NSW, for Painter's Honey
Bush Poetry
1st – Elizabeth Egan, Crookwell NSW, for  Black Brutus – the Angry Angus
2nd – Mr Pat Alexander, Bathurst NSW, for Carry Me Carry Me Home
3rd – Elizabeth Tyson-Doneley, Bardon QLD, for Wattle
ABC Central West Children's Writing Awards
1st – Mitchell Kostitch, Orange  NSW, (11 years) for the poem A Refugee Lost in the Sea
2nd – Jemima McPhee Waldegrave NSW, (13 years) for the poem Dusk 
3rd – Mary Munro, Orange NSW, (14 years) for the short story The Locket
Yvonne Zola Encouragement Award for an Orange-based writer Eleanor Delaney, (15 years) for the poem Letters Home
Thank you to all our winners and everyone for entering the awards. Your efforts were much appreciated and the quality of entries made it tough work for the judges. Well Done.
From the blog...
Our Word for Snow is Yay!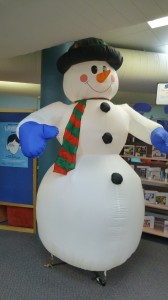 Eskimos have many words for snow and we have just one – Yay! We've already reached our maximum temperature of 7 degrees (at 3am mind you) and it's 3 degrees now, and that's it…for the whole day with snow predicted….. It … Read more…