home
Welcome to Central West Libraries Online
A warm welcome awaits you at all branches of Central West Libraries. No matter what your age we have a wide range of resources, programs and services to meet your needs.
Our libraries are places where everyone can feel at home and our friendly, expert staff are on hand to assist. Can't get to the library? Talk to us about our Home Library service or visit our virtual library which is open 24/7.
Enjoy your library and all that it has to offer.
Opening Hours
Check opening times
Login to My Library Account

Banjo Paterson Writing Awards Call for Entries
The Banjo Paterson Writing Awards are open for entries. Entry forms are now available to download. Entries close on Friday 20th April 2018. Good luck! The winners of the previous Banjo Paterson Writing Awards can be read on the Orange Wiki.

Kanopy Free Film Streaming Service Available
The popular on-demand film streaming service Kanopy is now available for members of Central West Libraries.  It includes a collection of over 30,000 of the world's best films – award-winning documentaries, rare and hard-to-find titles, film festival favourites, indie and classic films and world cinema. Have your library membership number and PIN number handy, then follow a few steps on the Kanopy website https://cwl.kanopystreaming.com/to sign up for the service. Members may choose up to 10 films and documentaries each month. As Kanopy is a streaming service, downloads will count towards the data limits on your home internet plan. Start streaming films today.
News and events
To keep up to date with the latest library news and events please follow Central West Libraries on the blog, facebook , instagram or check Eventbrite.com for event listings.
From the blog...
Pageturners Read Eleanor Oliphant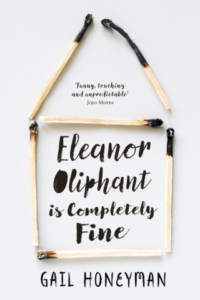 Eleanor Oliphant is Completely Fine by Gail Honeyman gave everyone so much to talk about at Pageturners – even those who didn't warm to the story of a lonely eccentric woman whose life changes when she helps a stranger. Eleanor Oliphant … Read more…