home
Welcome to Central West Libraries
Central West Libraries is a regional library service with branches at Blayney, Canowindra, Cowra, Forbes, Manildra, Molong and Orange.
Our website gives you access to details of our services and our online resources 24/7. Its also the entry point to our catalogue. Enjoy!

News and events
To keep up to date with the latest library news and events please follow Central West Libraries on the blog, facebook , instagram or check Eventbrite.com for event listings.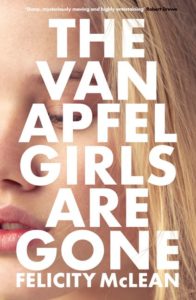 One Library One Book
One Library, One Book is an exciting program where  everyone in the community reads and discusses the same book – The Van Apfel Girls are Gone by Felicity McLean through the one library service – Central West Libraries. Read the book, discuss and share it with family and friends. Post photos with the book and share them on social media using the handle #onelibraryonebook. Join the conversation on the specially created facebook page
Meet author Felicity McLean at:
Orange Readers and Writers Festival Sat 3 August
Blayney Library Mon 5 August 11amOrange Readers and Writers Festival Sat 3 August
Molong Library Mon 5 August 2pm
Forbes Library Tues 6 August 2pm
Cowra Library Wed 7 August 2pm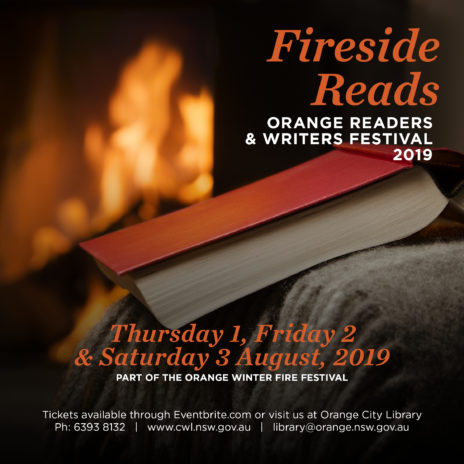 Cosy up as part of the Orange Winter Fire Festival for a lively program with authors Debra Adelaide, Meg Keneally, Summer Land, Tim Ayliffe and Felicity McLean at this intimate readers and writers festival.
Banjo Paterson Writing Awards Closed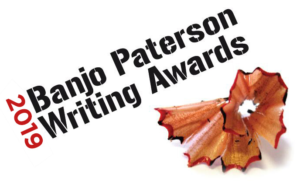 The 2019 Banjo Paterson Writing Awards closed Friday 26 April 2019. View the 2019 entry form here. Last year's 2018 winning entries can be read on the Orange Wiki. Winners will be announced at the Orange Readers and Writers Festival to be held on Saturday 3rd August at The Hotel Canobolas.
From the blog...
Library Up Late Event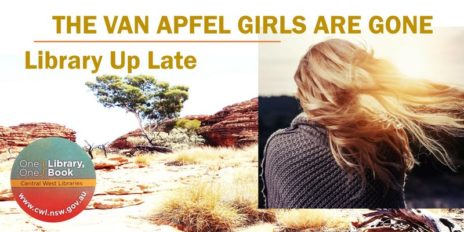 Join us after closing time at Orange City Library for our premiere Library Up Late event on Friday 19 July from 7pm – 9pm. As part of Central West Libraries' One Library One Book project we are exploring Felicity McLean's … Read more…