home
Welcome to Central West Libraries Online
A warm welcome awaits you at all branches of Central West Libraries. No matter what your age we have a wide range of resources, programs and services to meet your needs.
Our libraries are places where everyone can feel at home and our friendly, expert staff are on hand to assist. Can't get to the library? Talk to us about our Home Library service or visit our virtual library which is open 24/7.
Enjoy your library and take advantage of all that it has to offer.
Opening Hours
Check opening times
Login to My Library Account
The people of the Central West have helped us to amass more than 2000 poppies representing those men and women who signed up for WWI in Orange, well over the target number for this project so take a bow as we say THANK YOU. Thank you too to all those who supported the book launch for  Denis Gregory's and Alf Manciagli's latest work This is Where We Live and now available from Orange Visitor Information Centre and local bookstores. And stay tuned as Summer Reading Club is on its way.
From the blog...
November Popular Book At Blayney: Goodbye Lullaby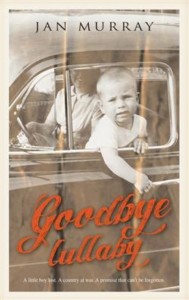 In September 1971, 181 numbered marbles roll around in a barrel while Australia holds its breath. The last number drawn will shatter two women's lives, and bring them together again… Sixteen-year-old Caroline 'Miki' Patrick confides to her best friend — … Read more…