home
Welcome to Central West Libraries
Central West Libraries is a regional library service with branches at Blayney, Canowindra, Cowra, Forbes, Manildra, Molong and Orange.
COVID-19
All branches of Central West Libraries will be closed from close of business on Wednesday 25 March 2020 until further notice under the COVID-19 restrictions.  
Please keep any items you currently have on loan until we re-open

No overdue fines will be charged

All loans have been extended until the end of May 2020 and if necessary we will extend this period

Check this website and our Facebook and Instagram pages for updates and suggestions of other services we can offer – there are some early suggestions below.

If you have any questions call us on 63938120 or email us library@cwl.nsw.gov.au
Stay safe everyone and we look forward to seeing you when we re-open.
The CWL team.
News and events
To keep up to date with the latest library news and events please follow Central West Libraries on the blog, facebook , instagram or check Eventbrite.com (click on events button) for event listings.
Banjo Paterson Writing Awards 
The call for entries for the 2020 Banjo Paterson Writing Awards has begun. Entry forms are now available. Entries close on Friday 24 April and winners will be announced at the Orange Readers and Writers Festival on Saturday 1 August. Previous winning entries can be read on the Orange Wiki. Good Luck!
Storytimes Online!
 All storytime sessions have been cancelled due to the COVID-19 restrictions.
But…
you can now have Storytime at your house with Fiona. New story videos released each day.
You can also check out the many videos at StoryBox Library
From the blog...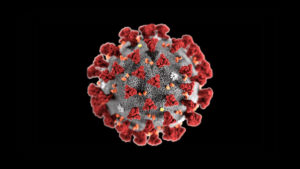 Dear Friends To keep you in the loop following the Prime Minister's directive all branches of Central West Libraries will close until further notice at the close of business this afternoon (Wednesday 25 March). At this stage staff will continue … Read more…