home
Welcome to Central West Libraries Online
A warm welcome awaits you at all branches of Central West Libraries. No matter what your age we have a wide range of resources, programs and services to meet your needs.
Our libraries are places where everyone can feel at home and our friendly, expert staff are on hand to assist. Can't get to the library? Talk to us about our Home Library service or visit our virtual library which is open 24/7.
Enjoy your library and all that it has to offer.
Opening Hours
Check opening times
Login to My Library Account
December

Celebrate good times!! Woohoo! The theme is celebrate and you can do that at Orange City Library as we say goodbye to our old shelving and carpet and prepare for a total refurbishment by closing the library for three weeks from Thursday 26 January 2017 to reopen at 9am on Monday 20 February 2017. That's worth celebrating and why not borrow some books, audio books, magazines, CDs, DVDs while you're at it. For a behind the scenes peek at our makeover progress, please follow Central West Libraries on facebook and instagram.
Summer Reading Club is here with the theme Heroes and Villains! Get ready to unleash your imagination and discover heroes, villains, sidekicks and more in this year's program. Sign up at your local library or go to http://www.summerreadingclub.org.au/theclub/about/ for all the online action.
Events
Where Secrets Lie is the final book in author Leanne Wood's "secrets" trilogy, which covers the lives of four main characters over three generations, highlighting the effects and devastating consequences secrets and lies of one generation can have on those who follow. Join us to celebrate the launch of Leanne's latest book Where Secrets Lie at Orange City Library on Wednesday 7th December at 5.30pm.
Banjo Paterson Writing Awards
Winning entries can be read on the Orange Wiki.
From the blog...
Where Secrets Lie Leanne Wood Author Talk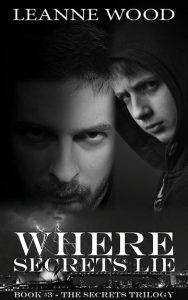 Where Secrets Lie is the final book in author Leanne Wood's "secrets" trilogy, which covers the lives of four main characters over three generations, highlighting the effects and devastating consequences secrets and lies of one generation can have on those … Read more…