Cooking for Copyright: What is it all about?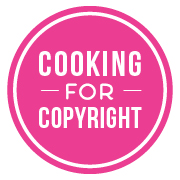 Copyright lasts 70 years after the death of the creator for published works, but for unpublished works copyright lasts forever. So old diaries, letters, photographs, and even recipes are locked away. If we had the same copyright terms, our libraries, museums and historical societies could put these on the web for family historians, researchers, and everyone who is fascinated by our social history. We've dug into library and museum collections across Australia and found lots of handwritten recipes which, according to the current law, we shouldn't be sharing with you – but here they are: fair.alia.org.au/cookingforcopyright.
Cook up one of these recipes – or choose an old favourite – and show your support for copyright reform. Tag your photos with #cookingforcopyright and share on Facebook and Twitter, or email fair@alia.org.au.