Reading
Love reading?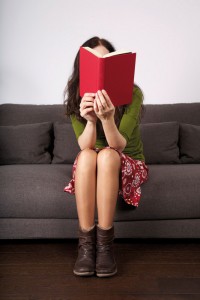 At Central West Libraries we love books and reading and know you do too.
The Good Reading Hub for Book Lovers is an Australian resource with information on "Everything About Books" including thousands of easy to read independent book reviews and lots of interesting Australian and international articles, author profiles, stories on writers' houses, bookshops, short stories, book trivia and more.
As a Library member you can also reading the digital edition of Good Reading Magazine online.
Book Clubs
We host Pageturners Book Discussion Group that celebrates the joys of reading. Visit our Events Page for more information about online author talks and make sure to follow our blog and 'Like' us on Facebook.
Pageturners @ Orange City Library
Love Reading? Each month we discover different authors, topical themes and thought- provoking reads. The group usually meets on the second Wednesday of the month from 5.30pm to 7 pm.  For October we will be hosting two sessions: Daytime 12.30pm – 1.30pm and Evening 5.30pm – 7pm.  Current meetings are limited to 10 participants due to COVID-19 restrictions. Please RSVP online at eventbrite.com or by calling 6393 8132.
If you are unable to come along to the meetings, you can  join in the discussion online by adding your comments to the Pageturners Blog
Book Club Collection
Do you belong to a book club?  Are you looking for your next read?  CWL has sets of multiple copies of the same book ready for your group to borrow.
Book Clubs for Teens and Kids
We also have book clubs at Orange Library that cater to our younger readers, and meet up every month.
The Book is Always Better – for 12-15 year olds Cancelled due to COVID-19 restrictions
Inklings – for 7-12 year olds Cancelled due to COVID-19 restrictions