Canowindra Events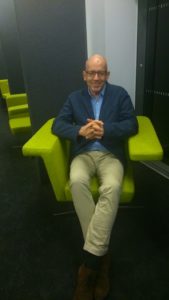 The Reading Hour
Reading Hour Ambassador Morris Gleitzman is encouraging everyone to spend an hour reading on Thursday 20 September.
"Most vital human functions are accompanied by pleasure, and reading is no exception. I'm proud and delighted to be an Australian Reading Hour Ambassador for 2018, and to use the opportunity to gently remind the adult community that young people deserve that pleasure every day. They also need it, because no other activity will better equip young people to embrace their futures in a sometimes dark and uncertain world with optimism, resolve and creativity. Our stories have saved us in the past, and in the minds of young readers they can again."
Join in the Reading Hour at Central West Libraries – Canowindra, Cowra, Forbes and Orange Libraries. Book a cosy reading chair and we'll supply a treat to enjoy while you relax and escape with a good book. It's all part of the nationwide Reading Hour promoting books and reading.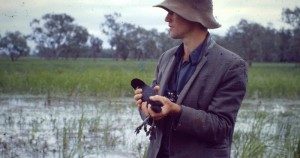 Drifting Down the Darling
In the 1970s, Tony Pritchard drifted over a thousand miles down the Darling River in western New South Wales in a ten-foot boat with no motor or oars, and the trip took around eighteen months. He went fishing and birdwatching, stopped at towns, did a bit of station work, met some of Australia's finest people and all the while looked for adventure and answers to life's question about where he belonged. Discover more about this extraordinary life when Tony talks about his travel memoir Drifting Down the Darling at Canowindra Library on Tuesday 7th August at 2.30pm.  Tony will also be speaking at Orange City Library on Thursday 9th August at 5.30pm. Please book your place online through eventbrite or call your library. 
Canowindra Livestream: SSO Concert of Verdi's Requiem
Join us at Canowindra and enjoy the Sydney Symphony Orchestra's performance of Verdi's Requiem on Thursday 21 June streamed live from the Sydney Opera House. The event will be held at Montrose House, 71 Gaskill Street (opposite the Library) at 6pm. Canapes and drinks will be served. This is a free event but please book your place online or phone the Library on 6344 1796.
With the support of Create NSW, ABC Classics, Sydney Opera House Creative Learning, Music Australia and the Australian Music Association, the livestream will be the flagship event in Australia's first participation in the worldwide music festivities of Make Music Day.