Category Archives:
Workshops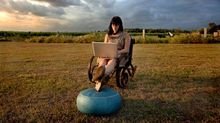 ABC Open Writing Workshop at Orange City Library Thursday 1st August
Drop-in to Orange City Library on Thursday 1st August (First Thursday of the month) for our drop-in writing workshop with Luke Wong from ABC Open from 4pm – 6pm.  Find out about how to get involved in ABC Open 500 words monthly projects.  The Central West Writers' Centre Group had a great time last month discovering how it works and they have published their stories on line and now you can too. Bring along your laptop or tablet or call by to find out more details.  For further info contact ABC Open Producer Luke Wong on 6393 2542.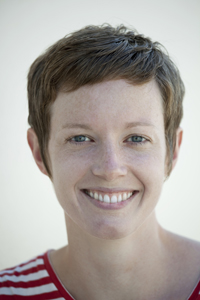 Author talk and Writing Workshop
The stars and planets are at the heart of a novel that writer Melanie Joosten will work on during a month-long residency in Orange. Melanie has arrived in Orange and will be guest speaker at Orange City Library on Wednesday 5th December at 5.30pm. Come along to hear about her latest writing project.
Melanie will also present a Writing Good Fiction Workshop on Saturday 8th December from 10.30am – 12.30pm. This workshop will cover the basics of creative writing by asking participants to interrogate the elements of good fiction. How do you create memorable characters? How do you find your writing voice? How do you create narrative tension? How can setting convey emotion? What do you do with a piece of writing that's just not working? What use is an unreliable narrator? How do you find something to write about? How can reading help you write?
Please call the Library on 6393 8132 to book your place at these events. Writing Australia, a consortium of the state and territory writers' centres, has developed this new regional residency scheme, titled 'Places', to support the writing of new Australian works.
Free Poetry Slam Workshop in Forbes
Poetry Slam is coming to Forbes and you're invited!
In the lead up to the Poetry Slam we will be hosting a free workshop with Miles Merrill and there are still places available. It is part of the Kalari-Lachlan River Arts Festival:
Australian Poetry Slam Free Workshop at 11am in the Reading and Writing Tent, Lake Forbes Foreshore. Please book your place at Forbes Library on 6852 1463
Then it is all action and fun for the Australian Poetry Slam. It is not a poetry reading though. It's more like a howling literary campfire with verbal voodoo, breathless rhythms and sweat breaking nerves. Anyone can get up and have a go or be in the audience and you could be a judge!
***Please note new time***
Australian Poetry Slam Forbes Heat – Main Stage 12 noon, Sign up 11.30am
Lake Forbes Foreshore along Buck Bentick Walk, via Lachlan Street, Forbes
Check out www.riverartsfestival.org.au
and www.australianpoetryslam.com
Join in Holiday Writing Workshop
There are still places available in the Writing Workshop with local author Angela Malone to be held on Thursday 20 January from 10.30am to 12 noon at Orange City Library.
All school age children are welcome, aged 7 years and up. It will be lots of fun. Please sign up for the workshop at the library front desk or call 6393 8132. See you there!
Holiday Workshops - Hip Hop and Acting At Cowra
Join in Holiday Workshops with Sophie Cook at the Cowra Library:
Hip Hop Classes: Thursday October 7th
10-11am for 6-8 year olds;
11.30-12.30 for 9-12 year olds; and
1-2pm for teenagers.
Come warm up to phat hip hop beats and learn a cool hip hop dance routine!
Acting skills: Friday October 8th
10-11am for 6-8 year olds;
11.30-12.30 for 9-12 year olds; and
1-2pm for teenagers.
Acting is all to do with relaxing, having fun and being yourself… Come take part in games that'll do just that!
All classes are $7 each and held in the Library's Multipurpose Room. Book at the Library on 6340 2180.
See you there!