AUTHOR TALKS
Upcoming Author Talks 
Two Mums and a Dad by Toby Roberts – Saturday 3 December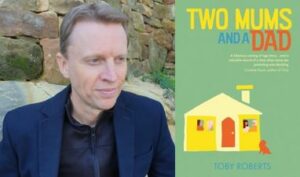 'A hilarious coming of age story about surviving a sexually liberated mother in a hippie human zoo. Beyond the comedy, this is also a tender telling, and a valuable record of a time when same sex parenting was shocking'? – Caroline Baum, author Only
This delightful coming of age memoir explores the angst of puberty, school, sport and bad 80s fashion. Beneath the humour and quirky characters, reminiscent of Netflix's Sex Education series and just as awkwardly funny, lies a deeper reminder of the human need to pursue more authentic lives, and the capacity for people to surprise us by accepting love in all its forms.
Over time, the bravery and decency of Toby's two mums wins admirers and supporters in unlikely places, from rugby-playing school boys to deeply religious stay-at-home mums. Even Toby learns to see the value in his embarrassing childhood…
Toby has worked as a lawyer, banker, speech writer, and even a session singer, in roles that have taken him around the world. He has written articles for major Australian broadsheets, and written a number of short stories which have been published in magazines, converted into podcasts and broadcast on radio. Two Mums and a Dad is his first book. Toby grew up in Sydney's northern suburbs with his mother and her female partner. He lives in Sydney again now, with his wife, two children and a whippet called Devo.
Meet author toby Roberts when he launches Two Mums and a Dad at Orange City Library on Saturday 3 December at 2pm. All welcome. Please book your place online or call us on 6393 8132.  
Local Author Paul McCarthy: Book Launch for Alo and the Bunyip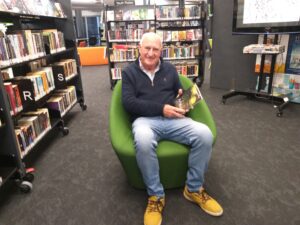 Join us to celebrate the launch of local author Paul McCarthy's children's book for 8 – 13 year-olds – Alo and the Bunyip: an Australian family story – at Orange City Library on Saturday 10 December at 11am.
Alo and the Bunyip – is an adventurous tale of two boys who become inseparable after discovering the mythical creature, "The Bunyip", deep in the Australian bush. The Bunyip becomes intertwined in their lives and changes their paths forever.
Copies are available for sale on the day. Please book your place online or call us on 6393 8132. Help Paul celebrate the launch of his first book that celebrates growing up in the  Central West. 
Mental Health Awareness Book Launch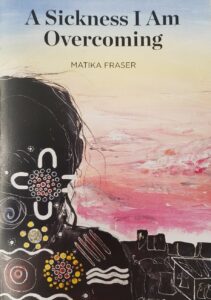 "I'm a 16 year-old girl who is just trying to raise mental health awareness and let people know it is okay not to be okay, to tell some of my stories and how I overcame my fear of talking to others," – Matika Fraser. 
Join us at Orange City Library on Tuesday 13 December at 5.30pm to celebrate the launch of Matika's book A Sickness I Am Overcoming. Please register for the event online or call Orange City Library on 6393 8132.