AUTHOR TALKS
Upcoming Author Talks 
Stuart Lloyd at Cowra Library Tuesday 26 July 10am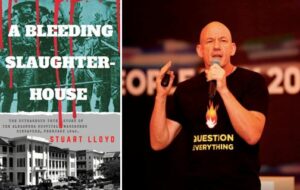 A Bleeding Slaughterhouse: the outrageous true story of the Alexandra Hospital Massacres Singapore, February 1942 uses graphic eyewitness accounts and interviews with Allied survivors and Japanese officers to piece together what really happened in the largest military hospital outside Britain on 14-15 February 1942 during the fall of Singapore. 
Best-selling author Stuart Lloyd dissects the actions and reactions form both sides of the story, painstakingly and forensically understanding the cause and tracking down the perpetrators, with surprising results. 
Join us at Cowra Library during Library and Information Week to discover this story when author Stuart Lloyd 'the perfect storyteller'- according to The Telegraph UK – speaks at Cowra Library on Tuesday 26 July from 10am to 12 noon. Please book your place or call us on 6340 2180.


---

Orange Readers and Writers Festival 2022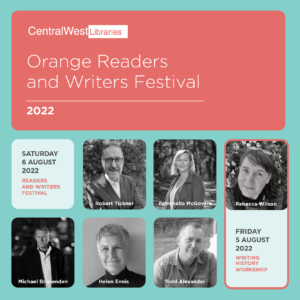 ***  Early Bird Tickets $75 extended until 15 July  ***
Snuggling up beside the fire with a good book is one of winter's pleasures. Be inspired by our incredible guest authors at this year's festival.
Enjoy a lively program of non-fiction and fiction authors with Robert Tickner, Helen Ennis, Petronella McGovern, Michael Brissenden and Todd Alexander at this intimate Readers and Writers Festival to be held at the Hotel Canobolas on Saturday 6th August coinciding with the Winter Fire Festival. 

*** Early Bird Tickets $75 extended until 15 July, or $95 after. This includes morning tea and lunch.

There will also be a History Writing Workshop with Rebecca Wilson author of Kate Kelly: the true story of Ned Kelly's Little Sister on Friday 5th August. 

Cost is $35 per person and includes morning tea. 
Bookings are now open: