ONLINE AUTHOR TALKS
Previous Online Author Talks
Matt Murphy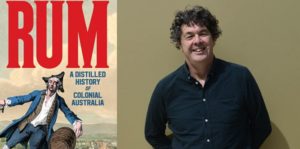 Did you miss Matt Murphy talking about Rum, A Distilled History of Colonial Australia? You can watch the chat here.
Tom Keneally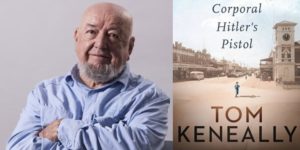 Did you miss hearing about Tom Keneally's latest novel Corporal Hitler's Pistol?  How did Corporal Hitler's Luger from the First World War end up being the weapon that killed an IRA turncoat in Kempsey, NSW, in 1933?
You can watch the chat here.
---
Upcoming Online Author Talks
Judy Nunn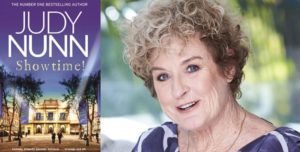 Judy Nunn
Presents Showtime!
Wednesday 6 October – 6.30pm
Bookings are essential
Judy Nunn presents Showtime! Enjoy Judy Nunn talking about her latest book Showtime!  about comedy, tragedy and betrayal. This bestselling novel takes us on a scintillating journey through the golden age of Australian showbusiness.  In the second half of the 19th century, Melbourne is a veritable boom town, as hopefuls from every corner of the globe flock to the gold fields of Victoria. And where people crave gold, they also crave entertainment. Join us on Wednesday 6 October at 6.30pm.
---
Online Author Talk
Claire G Coleman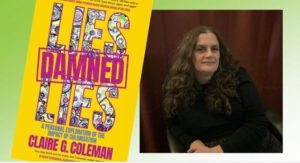 Claire G Coleman
Presents Lies Damned Lies
Thursday 14 October – 6.30pm
Claire G. Coleman discusses Lies, Damned Lies on Thursday, 14 October 2021 6:30 pm. It is her non-fiction debut wielding the truths unseen in Australia's history. In her non-fiction debut Coleman wields the truths unseen in Australia's history to highlight the wrongs that underpin the very foundations of this nation.   Coleman uses her writing as a vehicle for truth-telling and Lies, Damned Lies is the ultimate exemplar of this. By layering her experiences against the realities for Australia's past and present, Coleman demonstrates the original impacts of colonisation on the individual, and on Country, to devastating effects.
Online Author Talk
Costa Georgiadis

Costa Georgiadis 
Presents Costa's World
Wednesday 27 October – 6.30pm
Costa Georgiadis presents Costa's World on Wednesday 27 October at 6.30pm. Gardening for the soul, the soil and the suburbs – from the beloved host of ABC TV's Gardening Australia.
Online Author Talk
David Hunt

David Hunt
In conversation with Wendy Harmer
Talking about Girt Nation
Friday 5 November – 1.00pm
Author David Hunt will be in conversation with personality Wendy Harmer talking about Girt Nation on Friday 5 November at 1pm. David Hunt tramples the tall poppies of the past in charting Australia's transformation from aspiration to nation – an epic tale of charlatans and costermongers, of bush bards and bushier bastards, of labourers and ladies who weren't going to take it anymore.
---
Online Author Talk
Fiona McIntosh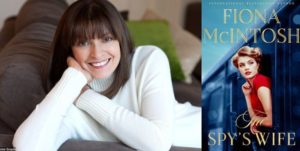 Fiona McIntosh
Presents The Spy's Wife
Wednesday 24 November – 1.00pm
Fiona McIntosh will discuss her highly anticipated historical adventure The Spy's Wife on Wednesday 24 November at 1pm. From the windswept moors of the Yorkshire dales to the noisy beer halls of Munich and grand country estates in the picture-book Bavarian mountains, this is a lively and high-stakes thriller that will keep you second-guessing until the very end.
---
These free online author events are supported by the NSW Public Libraries Association.