AUTHOR TALKS
Upcoming Author Talks 
Cowra Library: Judy Campbell: The Silver Tea Service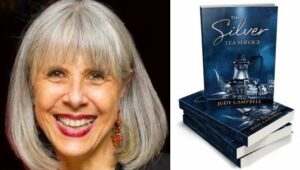 Meet Judy Campbell at Cowra Library when she talks about her memoir The Silver Tea Service. It is a thought-provoking memoir of loss, redemption and belonging, of political injustices and the inescapable nuances of history in South Africa. You are invited to join us for this fascinating talk on Friday 31 March at 10.30am.  Please book your place or call us at Cowra Library on 6340 2180.
Orange City Library – Awareness, Acceptance + Support Autism in 2023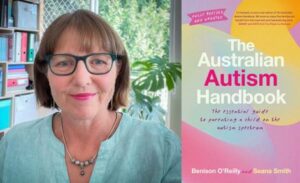 Join us at Orange City Library for a conversation about autism with one of the co-authors of The Australian Autism Handbook Seana Smith, and Clinical Psychologist Chloe Weekes.
Inclusive, comprehensive and compassionate, The Australian Autism Handbook offers support and guidance to families on their journey from early signs and symptoms of Autism to diagnosis, intervention programs, schooling, issues such as eating, sleeping and toilet training, and navigating the medical maze.
This new Australian Autism Handbook edition has integrated the many changes arising since its last publication, including changes in the language of autism, diagnoses, society, culture and agency. It has a chapter dedicated to girls, advice from autistic adults as well as getting started with the NDIS.
The authors Benison O'Reilly and Seana Smith are professional writers who both have children with autism, and their first-hand experience and research provides an indispensable one-stop manual for all Australian parents on raising a child on the autism spectrum.
Australian Autism Handbook Launch
Orange City Library
Wednesday 5th April
5.30pm – 7pm
Please book your place online via Eventbrite or call us on 6393 8132
Supported by Collins Booksellers
Cowra Library: Meet Willowman Author Inga Simpson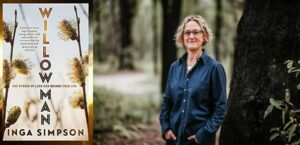 A fabulous novel. Inga Simpson brings all her craft and sensitivity to a story that has never been told.
Join us at Cowra Library as award-winning author Inga Simpson talks about her latest book Willowman on Wednesday 12 April at 10.30am.
From the critically acclaimed author of Mr Wigg comes an enthralling literary novel about a batmaker and a gifted young cricketer, set around the time the game began changing.
With Willowman, award-winning author Inga Simpson has written a love letter to the art and beauty of cricket and a meditation on the inner lives of certain kinds of men and women, for whom it is a way of life.
Please book your place online or call us at Cowra Library on 6340 2180.