Healthy Chemistry Display to get you thinking
Here's something to get you thinking! Check out the Healthy Chemistry display by Prismatic Sciences who aim to present science in a meaningful way.  Find out how Chemistry relates directly to our health and learn some interesting facts. It will have you thinking about chemistry in a new way. Did you know being healthy is a matter of good chemistry?  One example is how chemistry plays a role in developing medicines for treatments.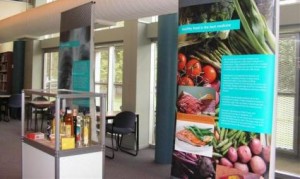 Visit Orange City Library to see the display with information covering robots to cancer cures, silent assassins, targeting viruses to nano particles and discover how a butterfly inspired a treatment compound that is fundamental to all mums and bubs. The display is at the Library for the National Year of Reading theme month for March – which is "think".