Happy Birthday Waugoola House Cowra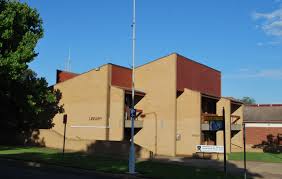 Recently we held a successful party in the Library to celebrate 15 years since Waugoola House was given to the community for use as the  Cowra Library, Art Gallery , Family History Group rooms and a multi-purpose meeting room.
About 36 people attended including Mayor Bill West and councillors who were responsible for the proposal of moving the council out and letting us in. Bill, Caroline from Cowra Library and Brian Langer from the Art Gallery gave talks and thanks. Then a huge sponge cake was cut by current Mayor Bill and past Mayor Bruce Miller for the celebration. Congratulations Waugoola House.