Emmco/Email/Electrolux Photo Exhibition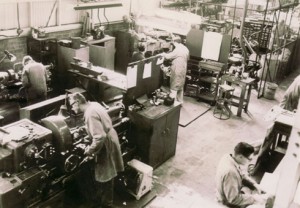 Orange & District Historical Society is hosting an exhibition of Emmco/Email factory photos at Orange City Library from Friday 1 April to Wednesday 13 April. The images show factory workers during the 1950s and 60s. They were originally taken by CWD photographer, Lindsay Marks, for use in the paper and most of them have not been seen since they were first published.
On Wednesday 13 April, the Society will host a special History Alive meeting about the factory at the Senior Citizens Centre at 6.30 for 7pm with guest speakers. The exhibition will be transferred to the Senior Citizens Centre for that evening, before closing. All interested people are welcome to attend the exhibition opening at the Library on Friday 1st April at 6pm and also attend the special History Alive meeting.