Meet Author & Journalist Caroline Overington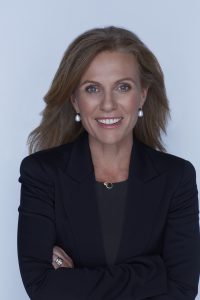 Caroline Overington is an Australian writer and journalist. She has written eleven books, including Last Woman Hanged, which won the Davitt Award for True Crime Writing in 2015.
Caroline has also profiled many of the world's most famous women, including Oprah Winfrey and Hillary Clinton. Caroline has twice won Australia's most prestigious award for journalism, the Walkley Award for Investigative Journalism; she has also won  the Sir Keith Murdoch award for Journalistic Excellence; and the richest prize for business writing, the Blake Dawson Prize.
Her books have earned critical and commercial success: Caroline's second novel, I Came To Say Goodbye, was short-listed for both Book of the Year, and Fiction Book of the Year, at the 2012 Australian Book Industry Awards. Her latest book is a witty and clever psychological thriller called The One Who Got Away. Meet Caroline at the Orange Readers and Writers Festival Saturday 9th July http://tinyurl.com/ReadersWritersFestival