December Good Reading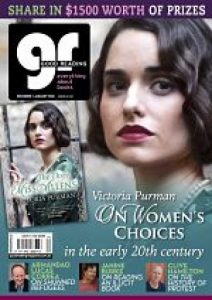 The December issue of Good Reading magazine is available now! Victoria Purman discusses her new book, The Three Miss Allens, and its exploration of serious social issues such as the plight of unwed mothers, domestic violence and the place of women in Australia's history. Armando Lucas Correa introduces us to his first novel, The German Girl, a fictional account set in 1939 of a ship carrying 900 Jewish passengers seeking refuge from Germany and were denied entry to Cuba, the US and Canada.
We also get a rundown of the best Christmas cookbooks released in time for the festive season, highlights of fiction titles to look out for over the summer and an interview with Janine Burke revealing the scandalous book that got her expelled from a school for Catholic girls. Purchase a copy from the Library or use your Library card to access it online.