Alexandria Nagy Author Talk for The Could Be Ring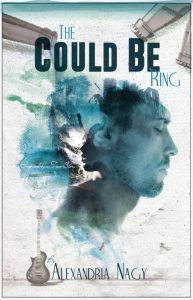 Central West local Alexandria Nagy will give her first author talk about her book The Could Be Ring at Orange City Library on Thursday 17th August at 5.30pm.
Inspired by a true story, The Could Be Ring is a fiction romance novel about a boxer grappling to overcome his personal demons in the midst of the greatest time of his professional life. The Could Be Ring is written from the perspective of the woman who fell in love with him through a time of self-sabotage, moral dilemmas, addiction, and controversial love.
Please book your place for the author talk by calling Orange City Library on 6393 8132 or via Eventbrite.com