Kim Kelly Author Talks at Cowra and Molong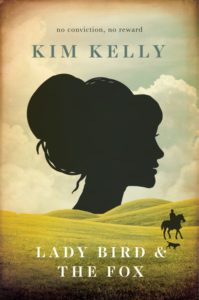 It's 1868 and the gold rush sprawls across the wild west of New South Wales, bringing with it a new breed of colonial rogue – bushrangers. A world far removed from hardworking farm girl, Annie Bird, and her sleepy village on the outskirts of Sydney. But when a cruel stroke of fortune sees Annie orphaned and outcast, she is forced to head for the goldfields in search of her grandfather, a legendary Wiradjuri tracker. Determined and dangerously naive, she sets off with only her swag – and is promptly robbed of it on the road.
Meet author Kim Kelly when she talks about her book Lady Bird and the Fox at Cowra Library on Thursday 29th November at 2pm and Molong Library on Wednesday 5th December at 2pm.