Storytime at Home 
with Fiona the Storyteller
What happens…. when your drawing comes to life?
Lucy loves to draw, and one night she uses all the shapes she knows to create a portrait of a monster.
But… uh-oh! The monster doesn't stay on the page! Soon, Lucy and monster are having far too much fun, playing, playing, and playing some more, to ever think about going to sleep.
Watch this mischievous pair, brought to life by author Natasha Wing, illustrator Sylvie Kantorovitz, and read by Fiona.
Go To Bed, Monster! is used with kind permission from Harcourt Children's Books.
Storytime Craft – Monsters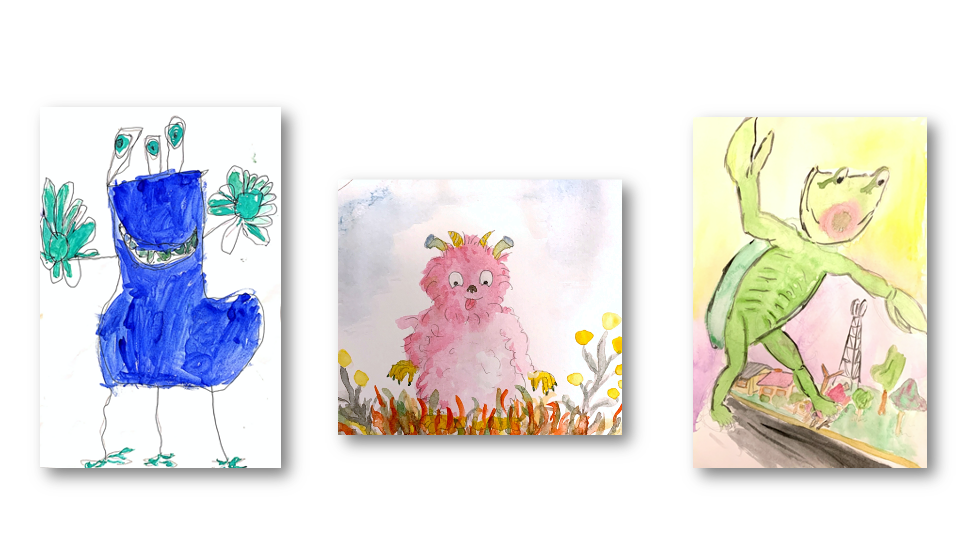 Can you create a monster drawing, just like Lucy did in the story? Will your monster be friendly? Funny? Frightful? It's up to you.
Perhaps you could even build a 3D monster out of bits and pieces from the recycling bin.
We'd love it if you brought your drawings and creations along to show Fiona at 11am on Tuesday for Online Storytime Catchup. Book your place here.