Category Archives:
Poetry
River Words Poetry Competition Winners
Congratulations to all those wordsmiths who entered the inaugural River Words Poetry Competition as part of the Kalari River Arts Festival held on the weekend. The winning entries are now on display at Forbes Library. The winners are:
Category Primary School Winners – the prize of  $100 each:
Forbes Kindergarten student Fyn Harrison (pictured above) – The Big Carp and Orange Year 6 student Jeremy Elliott – Little Sally in the Valley
Category Secondary School – Winner – the prize of $100:
Bathurst Year 7 student Georgia Butt – Harvest Time
Highly Commended: Bathurst Year 7 student Felix McClymont – The Crystal River and Bathurst Year 8 student Matthew Vance – River Loss
Category Adult – the prize of $100:
Keith Rawsthorne, of Forbes – Kalari- My River (pictured below)
Highly Commended to Lee Reynolds, of Forbes – The Lachlan River (pictured below).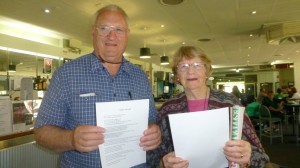 River Words: Kalari River Arts Festival Poetry Comp
Get writing. There is still time to get your entries in. Let the river inspire your poetry in this competition. Poems will go on display at Forbes Library and winning entries will be read at the Kalari-Lachlan River Arts Festival. The Festival is a celebration of country, creativity and resilience on the Kalari-Lachlan River, Forbes.
There are three sections Primary, and Secondary students, and Adults with a $100 prize offered to winners in each category.
Each poem must include the word "river", include a title, be presented on one side of an A4-sized sheet of paper. Poetry is limited to a maximum of 30 lines.
Judging will take place by a Central West Libraries judging panel including the Central West Writers' Centre Coordinator.
Entry is free but please attach an entry form to your poem. Entry forms are available from Forbes Library or download from Central West Libraries website www.cwl.nsw.gov.au homepage. Entries must be sent to River Words, Central West Libraries PO Box 35 ORANGE NSW 2800. The competition closes on the last mail, Monday 21st October 2013.For more details about festival events go to www.riverartsfestival.org.au
Happy Birthday Banjo Paterson: Writing Awards
It's Banjo's birthday (Sunday 17th February) and to celebrate we are announcing the call for entries in the Banjo Paterson Writing Awards.  Poet, solicitor, journalist, war correspondent and ballad writer Andrew Barton "Banjo" Paterson (1864 – 1941) was born near Orange and each year the Central West Writers' Centre, in conjunction with Central West Libraries, The Central Western Daily and ABC Central West Radio announce the call for entries in the Banjo Paterson Writing Awards. 
There are four categories:  
         Short Story
         Open Poetry 
         Bush Poetry and
         ABC Central West Radio Children's Writing Awards for writing by children aged 16 years and under 
2013 Banjo Paterson Writing Awards Entry Form 
ABC Local Radio runs Haiku - Floriade Competition
Listen to ABC Local Radio for details about their Floriade Haiku Competition.
A "Haiku" is a short poem "that captures the essence of a brief, transient moment in one's life and the universe."
Haiku is one of the oldest forms of poetry that started in Japan. Your challenge for this competition is to come up with the best choice of words to capture the essence of Spring.
Haiku poems follow a pattern. There are 5 syllables in the first line, 7 in the second and 5 again the last line.
Here is an example:
Birds hatched and chirping
Trees and flowers are blooming
New life is now here
This one is written by Bailey on the Creative Writing Now website.
Listen to ABC Local Radio in the mornings for all the competition details and email your entries by Friday 16 September to orange.regional@abc.net.au to be in the running for a great prize to Canberra's Floriade. Good Luck!
Forbes Poetry Slam Winners are....
What a great way to start Poetry Week – with a Poetry Slam in Forbes! Congrats to
Keith Rawsthorne, of Forbes, and Ted Webber, of Young, (pictured wearing a hat) the two winners from the Australian Poetry Slam held at Forbes as part of the Kalari-Lachlan River Arts Festival on Sunday. Host Miles Merrill is pictured announcing Keith as the winner. Keith was quite modest in his acceptance speech joking that his grandchildren were judges in the audience.
Five poets performed their works on the Festival's Main Stage in front of large audience on the Lake Forbes Foreshore.
Judges, selected at random from the audience during the afternoon, scored Keith first place with Ted not far behind for their bush poet inspired performances.
The scores were very close for the other three contestants, Glenn Couchman, of Orange, Dulcie Mclean of Orange, and young Marisha Downey, of Forbes. Miles is pictured with Ted, Dulcie, Glenn, Marisha, and Keith.
Both winners now have the opportunity to compete in the Australian Poetry Slam State Final to be held at the Sydney Theatre Company, Walsh Bay, Sydney on Friday 4th November, 2011.
Host Miles Merrill also had a great time performing and was impressed by the poets and enthusiastic audience. And Ted did an encore performance of another bush poem about farm machinery (pictured). Stay tuned for more images from the Festival. Loud applause and cheers to all involved.