Code Club
Code Club for kids at Orange Library
An after-school program for kids to create games, animations, 3D images, robotics and more.
There are three weekly classes available; Bytes, Megabytes and Terrorbytes.
CODE CLUB BYTES – Scratch
Tuesdays @ 4:00 pm
Every Tuesday from 4-5pm during school terms, the Code Club Bytes team will be making new and exciting coding projects in Scratch.
The Bytes class is a 10 week program for those who want to learn how to program using Scratch, including brand new coders.
Parents must be aware that participants will be accessing the Internet.
Age: Suitable for children aged 7-12 yrs.
CODE CLUB MEGABYTES – Python and HTML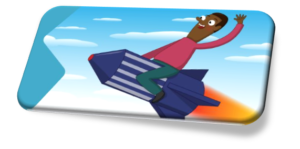 Tuesdays @ 5:00 pm
Code Club Megabytes is a weekly meet-up in which  kids can create games, animations and more, using Python, HTML and other text-based coding languages.
Every Tuesday from 5-6pm during school terms, the Code Club team will be creating and coding.
Age: Suitable for children aged 9-16 yrs
Book a Spot @ Code Club Megabytes
CODE CLUB TERRORBYTES – Advanced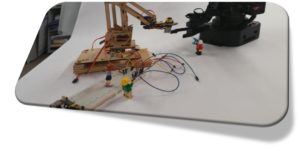 Fridays @ 5:00 pm
These sessions are aimed at kids with a hunger to explore technology.
During the first 5 Fridays of each school term from 5-6pm the Code Club team will be embarking on new and exciting technology projects.
We will look at GIMP software to c create, edit and manipulate images. Find out more about GIMP (Gnu Image Manipulation Program) here.
Age: Suitable for children aged 10-16 yrs