Meet Author Felicity McLean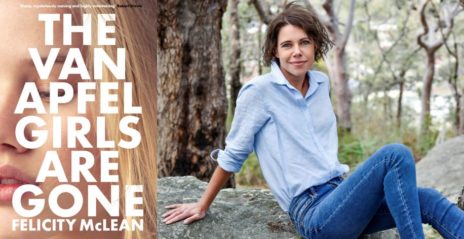 Meet Australian author Felicity McLean when she tours the Central West in August. Her book The Van Apfel Girls Are Gone was chosen as the book for the One Library, One Book project where 200 copies were distributed to the community. Felicity has become an international publishing sensation with rights to The Van Apfel Girls are Gone sold in the US, UK and Spain and France. She is currently launching her book in the USA. Meet Felicity at:
Orange Readers and Writers Festival main event Saturday 3 August from 10am – 3.30pm at the Hotel Canobolas. Tickets for $90pp to see five authors – Debra Adelaide, Meg Keneally Tim Ayliffe and Summer Land are on sale at through the www.orangewinterfirefestival.com.au website or call the Library on 6393 8132.
Monday 5 August 11am Blayney Library
Monday 5 August 2pm Molong Library
Tuesday 6 August 2pm Forbes Library
Wednesday 7 August 2pm Cowra Library