Author Judy Nunn to Visit Orange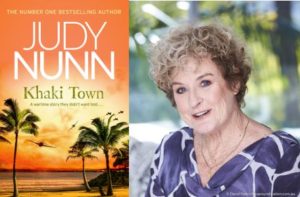 1942 was the most dangerous year in our history.
Singapore had fallen and it looked like Australia was to be next. To combat this Townsville was flooded with American soldiers, overnight becoming a khaki town. Discover more about this latest story Khaki Town by bestselling Australian author Judy Nunn at Orange City Library on Wednesday 16 October 5.30pm – 7pm. Bookings online via events page through eventbrite or call 6393 8132. Supported by Collins Booksellers, Orange.