John Willing Talk at Blayney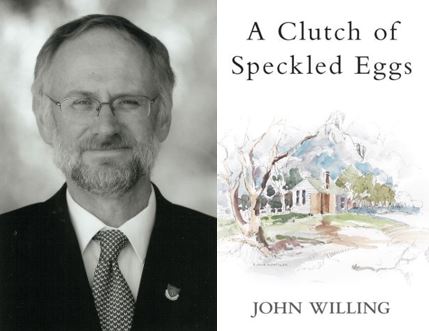 John Willing is a retired local educator having worked in the NSW Department of Education for forty years. John spent his career working in Western New South Wales as a teacher and school leader. Schools included Forbes, Ivanhoe, Grenfell, Blayney, Mandurama, Millthorpe, Bletchington and the school that figures in this story Spicers Creek.
Hear John recount some lively stories featured in his novel A Clutch of Speckled Eggs at Blayney Library on Tuesday 7 December at 11am. For bookings please call Blayney Library on 6368 2581 or book online. Please note current NSW Public Health rules apply. See you there!