NEW DATE: Meet Author Adam Courtenay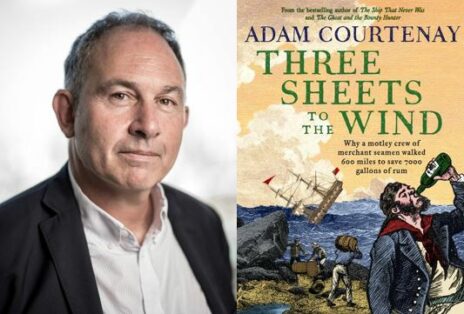 We have a new date for our author visit with Adam Courtenay launching his latest book Three Sheets to the Wind: Why a motley crew of merchant seamen walked 600 miles to save 7,000 gallons of rum at  Cowra Library on Thursday 29 September at 2pm, and Orange City Library from 5.30pm to 7pm.  The date was changed from 22 September due to the Queen's Memorial Public Holiday. 
When in 1796, Calcutta-based Scottish merchants Campbell & Clark dispatched an Indian ship hurriedly renamed the Sydney Cove to the colony of New South Wales, they were hoping to make their fortune. But when the Sydney Cove went down north of Van Dieman's Land, cargo master William Clark and sixteen other crew members were compelled to walk 600 miles to Sydney Town to get help to save the rest of the crew and the precious goods. Assisted by at least six Indigenous clans on his journey, Clark saw far more country than Joseph Banks ever did, and his eventual report to Governor Hunter led to far-reaching consequences for the colony. And the rum? Find out more about this true story when Adam is our guest at Orange City Library. Please book your place online for Cowra or call us on 6340 2180, or Orange City Library online or call 6393 8132.