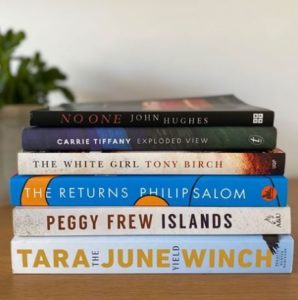 Pageturners Book Discussion Group returns on Wednesday 12 August at 5.30pm – 7pm to discuss the Miles Franklin Literary Awards shortlist.
It is time for easing of COVID-19 Restrictions Phase III at Central West Libraries. Some events will be returning to the Library under the NSW Public Health Guidelines for the Corona Virus COVID-19 Pandemic.
This means hygiene and social distancing 1.5m rules will apply:
please stay home if you are unwell
wash hands frequently
use hand sanitiser
socially distance 1.5m
Pageturners will be meeting in the Local Studies Room at Orange City Library and numbers will be restricted to 10 people.
We have set up our booking/reservation system via eventbrite to start at 9am on Monday 13th July. Book here.
If you have any concerns using or accessing eventbrite, please call Reading and Writing Coordinator Jasmine on 6393 8125 to reserve your place.
We have missed our book club discussions and look forward to seeing you all again soon.