ALIA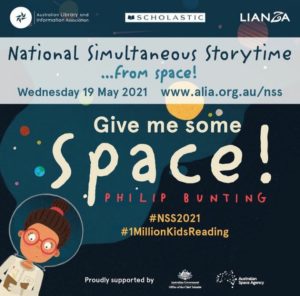 National Simultaneous Storytime
Central West Libraries members will be treated to an out-of-this-world experience during the 2021 National Simultaneous Storytime at Orange, Cowra, Forbes, Manildra and Molong libraries.
Space and science-themed dress-ups are encouraged for adults and children alike!
NASA astronaut Dr Shannon Walker will present this year's featured book Give Me Some Space by author and illustrator Philip Bunting from the International Space Station on Wednesday, May 19 at 11am.
The story, about a young girl's dreams of life in space and completing her mission, will be read simultaneously to more than one million children across Australia and New Zealand. Come along and join the intergalactic fun.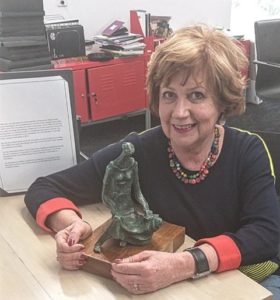 ALIA HCL Anderson Award to Jan Richards
The Australian Library and Information Association (ALIA) has presented the prestigious HCL Anderson Award to Jan Richards AM FALIA (CP) in recognition of her outstanding service to the industry, domestically and internationally. 
In addition to her role as Manager, Central West Libraries, NSW, she is also Chair of the ALIA Public Libraries Advisory Committee; former Chair of the IFLA Standing Committee on Public Libraries; and a member of the Library Council of New South Wales. Jan Richards was to be presented the award at ALIA National 2020 Conference but due to COVID-19 this event was cancelled.
The HCL Anderson Award is the Association's highest honour that can be bestowed on an Associate Member of ALIA. The award commemorates HCL Anderson, principal librarian of the Free Public Library of New South Wales, 1893–1906. Anderson created a collection and service policy to give his infant colonial library a stature of national importance.
Congratulations to Jan on this incredible achievement.