One Library One Book
One Library One Book Community Read
A heart-warming tale about an unlikely hero, Cooper Not Out by Justin Smith, is the Central West Libraries 'One Library One Book' community read this winter, and readers have the chance to meet the author. The innovative community reading program encourages everyone in the region to read and discuss the same book at the same time in Orange, Blayney, Canowindra, Cowra, Forbes, Manildra and Molong. Orange City Council's Services Policy Committee Chair, Councillor Mel McDonell encourages everyone to read the book and share it with friends and family.
Meet Cooper Not Out author Justin Smith on: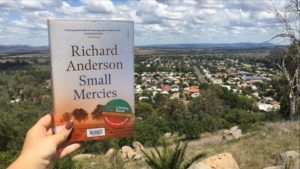 Meet Author Richard Anderson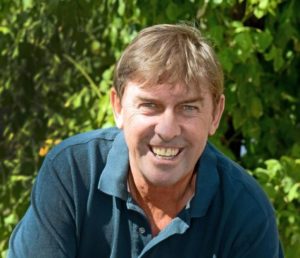 You are invited to meet Richard Anderson author of Small Mercies and our One Library One Book community read when he visits the Central West.
Told with enormous heart, Small Mercies is a tender love story. It is a story of a couple who feel they must change to endure, and of the land that is as important as their presence on it.
Richard Anderson is a second-generation farmer from northern New South Wales. He has been running a beef-cattle farm for twenty-five years, but has also worked as a miner and had a stint on the local council. Richard is also the author of two rural-crime novels, Retribution and Boxed, both published by Scribe.
You can meet Small Mercies author Richard Anderson at the following libraries:
See you there!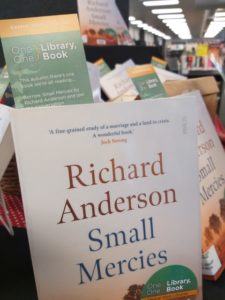 One Library One Book - Small Mercies
We are excited to announce the One Library One Book choice for this year is Small Mercies by Richard Anderson.
"A fine-grained study of a marriage and a land in crisis…A wonderful book." Author Jock Serong.
Join the conversation on our One Library One Book facebook page and when author Richard Anderson tours our libraries in April.  We hope everyone in the region reads and discusses this book at the same time. Copies available from any of our branches  – Blayney, Canowindra, Cowra, Forbes, Manildra, Molong, Orange. Happy reading!