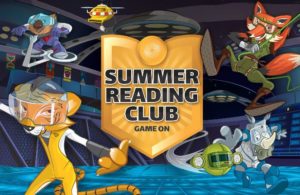 Summer Reading Club is here! Keep up your reading skills all summer long by joining in the activities with Summer Reading Club.
Libraries across the country are looking forward to a summer celebration of sports, games, technology and team spirit as they encourage their young library members to play, solve, participate and read. This year's theme is Game On! Register for Summer Reading Club at your local library and go online to Summer Reading Club.
At Orange City Library enjoy Wii games, boardgames and a challenging Eye Spy!