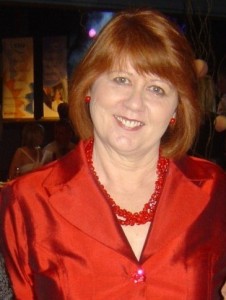 It is with great sadness we inform you that former Orange City Librarian Elizabeth Barry passed away after a courageous battle with cancer.
Lizzie retired this year after 28 years service with Central West Libraries. We have her to thank for instigating our Pageturners Book Club, Baby Rhyme and Read, and Music For Little Ears programs, mentoring staff and generally making things happen in Library world.
She was also the driver behind many of our events and resident caterer, which is not surprising as Lizzie's reputation as a cook is legendary.
We think of her as bright, bubbly, full of laughter, with a wicked sense of humour, as well as loyal, supportive, creative and most importantly friend.
A funeral service for Lizzie will be held at Penhall's Memorial Chapel, 33 William Street, Orange on Wednesday 20th November at 11am. By family request in lieu of flowers, donations may be made at the service to Orange Palliative Care.