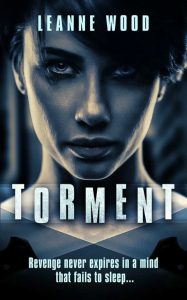 Come along and help local author Leanne Wood launch her latest novel Torment at Orange City Library on Thursday 13th July at 5.30pm. This is a stand alone thriller suspense story and is a change from her previous family saga trilogy.
Unspeakable suffering breeds unthinkable acts. Bridget Tilner leads a perfect life. At 39 years-old she had caring friends, a loving partner and a successful career. Then came the workplace bullying, the harassment and the torment. Persecuted, traumatised, Bridget became a recluse. She lost it all.
They thought they'd won. But now she is back. The hunted now the hunter with one thing on her mind. Revenge.
To reclaim her life Bridget will have to do more than just challenge her fears and confront her past. Will her journey lead her to inner peace or will her thirst for vengeance drag her into the heart of darkness? Please RSVP online via Eventbrite or call 6393 8132.