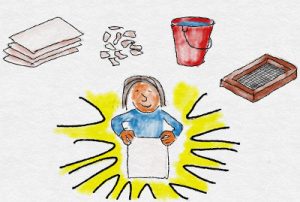 The fundamental component of the book is the page and the page is paper. Join us to learn how to make paper and make your own paper creations in this 2 hour workshop.
Bring an old shirt and clothes you don't mind getting dirty.
When: 2 dates
Wednesday 10th Jan, 1000-1200
Wednesday 18th Jan, 1000-1200
Limited to 12 participants.
Ages 8 to 15
This event is free to library members.
Book Online or call 6393 8132