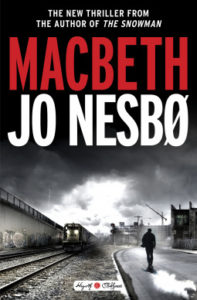 Pageturners had a lively discussion this month about Macbeth by Jo Nesbo. It is one of the books in the Hogarth Shakespeare series where well-known writers are asked to re-imagine a Shakespeare tale.
Pageturners described it as action-orientated, engrossing, parallels with original were good, fast-paced, exciting, lengthy, dragged-on, far-fetched, awful, uncomfortable, dark and violent. Read more on the Pageturners Blog.
The next read will be the classic Wuthering Heights by Emily Bronte on Wednesday 11th July at 5.30pm.  It's Bronte's masterpiece about Cathy and Heathcliff – a tale of love and revenge on the Yorkshire moors and so much to talk about.