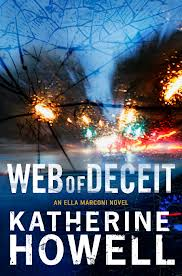 When paramedics Jane and Alex encounter a man refusing to get out of his crashed car, with bystanders saying he deliberately drove into a pole, it looks like a desperate cry for help. His frantic claim that someone is out to get him adds to their thinking that he is delusional.
Later that day he is found dead under a train in what might be a suicide, but Jane is no longer so sure: she remembers the terror in his eyes.
Detective Ella Marconi shares Jane's doubts, which are only compounded when the case becomes increasingly tangled.   Just when she thinks she's closing in on the right person, a shocking turn of events puts more people in danger and might just see the killer slip through her hands……
Thank you to our Reading Hour reader who rated this book 10 out of 10! Have you read anything great lately? Let us know.