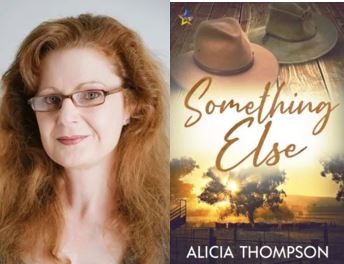 Meet author Alicia Thompson at Orange City Library on Tuesday 15 March at 5.30pm – 7pm when she talks about her novel Everything Else.
In these times of isolation and disconnection, love is still the universal healer… and where that love comes from may surprise us.
Alicia grew up on a farm in the Hunter Valley, she has a Masters in Creative Writing from UTS and has worked as a bookkeeper, photographer, editor, adventure tour leader and general herder of cats. Her published work includes numerous books reviews, travel articles and short stories.
'This novel will surprise you, not only for its daring in placing a gay male love story in rural Australia, but also for the tenderness with which it shines a light on the power of love.' — Jan Cornall, Writer's Journey.
Please book your place online or call us on 6393 8132.