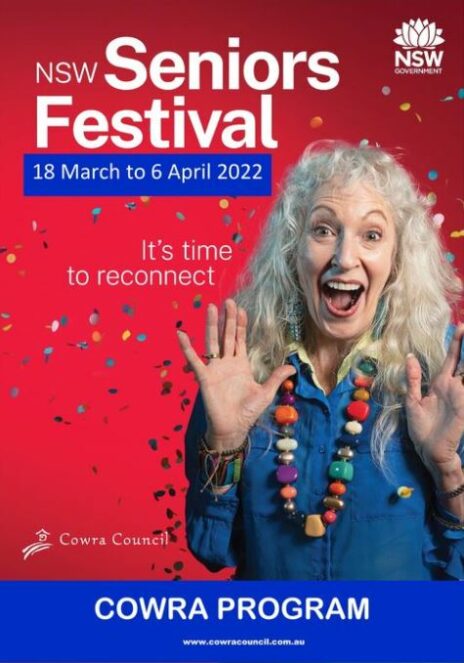 Seniors Festival time is here and we are celebrating at Cowra Library from Monday 28th.!!! Join us at Cowra Library for:
• an author talk with John Willing on the Three Rs, rural schools and his book A Clutch of Speckled Eggs
• a talk on Wills, Power of Attorney and the Public Trustee;
• Researching your Family History
• a special Grandparents Storytime
• a talk on Scams, Hacks and Cyber Safety
All events are free and include morning tea. Please call us on 6340 2180 to book your spot. See you soon!