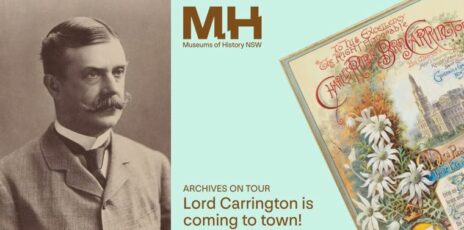 Lord Carrington is coming to Orange!
Lord Carrington Archives on Tour: Talk and Display and you are invited!
Discover one of the jewels of the State Archives Collection, as the Carrington Albums embark on a regional tour, hosted by Museums of History NSW.
Visit Orange City Library on Tuesday 14 March at 5.30pm to view the albums and enjoy an expert talk.  Travel back in time to colonial NSW and view the exquisite handcrafted illuminations in these albums from the 1880s. You'll marvel at the rare snapshot of a bygone era, and enjoy a talk on the history of the Carrington Albums and their journey around the world. Book your place or call us on 6393 8132.