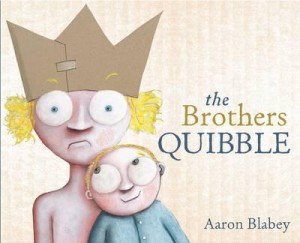 Celebrate books and reading at your local Library with a shared story for National Simultaneous Storytime on Wednesday 27 May at 11am. This year's chosen book is The Brothers Quibble written by Aaron Blabey. At Orange City Library enjoy performances of the story by Orange High School Year 11 Drama students.
Spalding Quibble ruled the roost, He shared it with no other. But then his parents introduced a brand new baby brother.  Uh oh.
National Simultaneous Storytime is an annual campaign that aims to encourage more young Australians to read and enjoy books. Now in its 15th successful year it is a colourful, vibrant, fun event that aims to promote the value of reading and literacy using an Australian children's book that explores age appropriate themes.