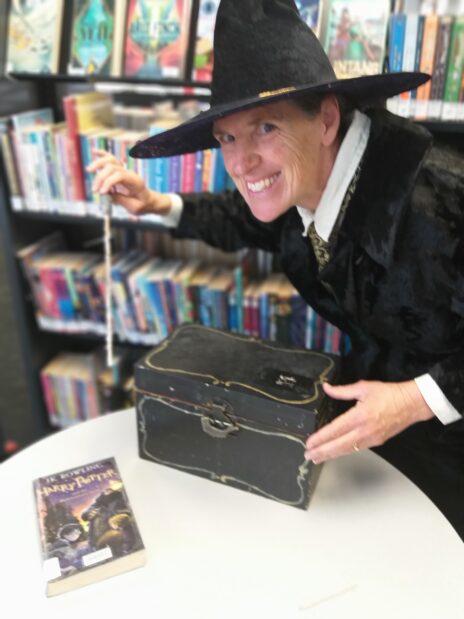 2022 is the silver anniversary of J.K. Rowling's magical classic Harry Potter and the Philosopher's Stone!!!! We are celebrating the world famous wizard Harry Potter at Orange City Library in magical style with our own Harry Potter Fest these July school holidays including:
* Library Up Late Wiz-Lit Trivia for Grown Ups
* School of Magic Escape Room
* Tech Toys at the Ministry of Magic
* Hogwarts Lego Club
*Potter Fest Wrap Party – quiz, wand making and more
* Harry Potter and the Library Scurry – can you find one or all 12 Harry Potter pictures in the Library and enter the prize draw (Scrurry on now).
Bookings for some events have opened via the events page. More bookings for the Adult School of Magic Escape Room open Thursday 23 June at 7pm. Bookings for Tech Toys at the Ministry of Magic, Hogwarts Lego Club and Potter Fest Wrap Party open on Monday 27 June at 7pm. Let's celebrate wizards!