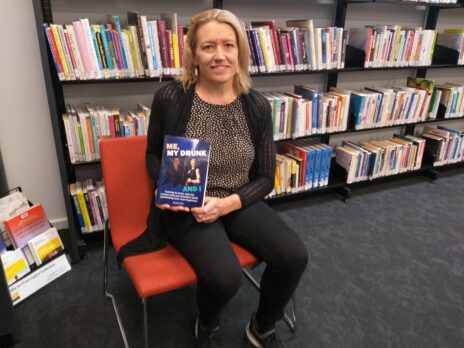 Marianne Olk will be launching Me, My Drunk and I during Sober October on Thursday 20 October at 5.30pm. "There is no shame in admitting that you have an issue with alcohol. I want to take you on a journey of what my life became, as a raging alcoholic, to what it is now – a life of health, happiness and a continuing journey of what is important in life and learning how to love yourself."
Marianne began her journey of becoming sober 13 years ago through the realisation that just giving up drinking was not enough to stay sober. Marianne had to do a lot of work on herself to finally get sober and she has now been completely sober for the past 12 years. The last 12 years have the best 12 years of her life and now Marianne wants to help other people begin their journey into long term sobriety.
Her book is call Me, My Drunk and I: coming to terms with the reasons why you shouldn't drink and finding your true happiness. Please book your place online or call us on 6393 8132. This event is supported by Collins Booksellers.