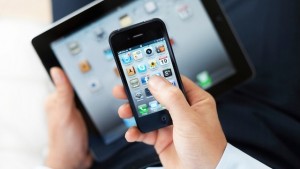 Library on the GO is a series of one hour technology sessions for seniors to learn about mobile devices such as iPads, Android tablets and smart phones. They are held fortnightly on Tuesdays for 1 hour from 11am to 12pm.  Book in for these Technology Sessions for Seniors at Orange City Library to be held fortnightly from 2nd August:
2/8 Choosing a device: What to consider when buying a device? Plan? Just wifi?
16/8 Open session: bring your questions
30/8 Taking photos and video
13/9 Playing music
27/9 Email
11/10 Open Session: bring your questions
25/10 Social media Facebook, Google+, Instagram, Flickr
8/11 Audiobooks
22/11 Online Magazines
Please book your place by calling the Library on 6393 8132.