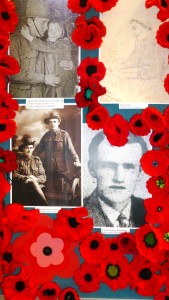 We are thrilled to report we have 1,957 poppies! Our target was 1,872 (one for each WWI serviceman and woman from the district).
The trusty craftspeople of Orange have risen to the challenge; they have provided knitted poppies, crocheted poppies, felted poppies and wooden poppies.
We will continue to accept poppies until Remembrance Day 11 November 2015. The poppies will then be used in an installation to commemorate WWI as it relates to the Central West. Thank you to everyone who created a poppy.