Category Archives:
Classics Book Club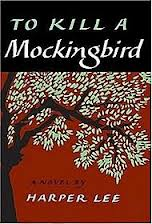 Classics Book Club Loved To Kill A Mockingbird
Classics Book Club Never judge a book by its movie! These groups meet to talk about classic novels that have made it onto the big screen.  Watch the movie or read the book, or both.  It's up to you but either way the books/films will generate lively discussions.
Most recently the Orange Evening Classics talked about Harper Lee's classic American novel To Kill A Mockingbird and the movie starring Gregory Peck. It is one of the first times a group of people have all agreed on a book – "Loved it", "it is perfection", "it is beautifully written", they said. Come along to any of these discussions that may interest you:
Classics meets February to November at: Blayney Classics Book Club meets on 3rd Tues of the month at 11am.
20 August – Breakfast at Tiffany's by Truman Capote
17 September – Lolita by Vladimir Nabokov
15 October – Atonement by Ian McEwan
19 November  – To Kill A Mockingbird by Harper Lee
Orange Daytime Classics Book Club meets on the third Thursday of the month at 12.30pm – 1.30pm:
15 August – Schindler's Ark by Thomas Keneally
19 September- Picnic at Hanging Rock by Joan Lindsay
17 October – Catch 22 by by Joseph Heller
21 November – Breakfast at Tiffany's by Truman Capote
Orange Evening Classics Book Club meets on the third Thursday of the month at 5.30pm – 7pm.
15 August – The Great Gatsby by F.Scott Fitzgerald
19 September- The Grapes of Wrath by John Steinbeck
17 October – Lolita by Vladimir Nabokov
21 November – Catch 22 by Joseph Heller
Book Club Collection Do you belong to a book club?  Are you looking for your next read?  CWL has sets of multiple copies of the same book ready for you to borrow.  There are also author and discussion notes to go with them.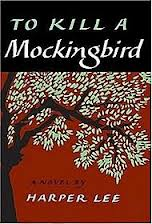 Classics Day Group to Discuss To Kill A Mockingbird
To Kill A Mockingbird by Harper Lee, published in 1960, was immediately successful, winning the Pulitzer Prize, and has become a classic of modern American literature. The novel is renowned for its warmth and humour, despite dealing with serious issues.  The narrator's father, Atticus Finch, has served as a moral hero for many readers and as a model of integrity for lawyers.  The film earned an overwhelmingly positive response from critics, and was a box office success as well, earning more than 10 times its budget.  Our Classics Book Club, at Orange City Library, will talk about the book, author and movie at its next meeting on Thursday 20th June at 12.30pm.  Interested people are welcome to attend.
Check out the movie trailer http://youtu.be/Mi88P7KfaMA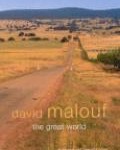 Classics Book Club Returns
Classics Book Club returns! Please note there meeting dates for Blayney and Orange and have moved back for one week, this month only:
• Blayney (3rd Tues) Tuesday 21 August 11am – 12 noon to talk about author Tirra Lirra by the River by Jessica Anderson. A woman returns to Australia after time spent in England and reflects on her life.
• Orange (3rd Thurs) Thursday 23 August 12.30pm – 1.30pm to talk about Patrick White's Voss and 5.30pm – 7pm for discussions on George Johnston's classic My Brother Jack.
• Cowra Classics (4th Tues) meets on Tuesday 28 August from 12.30pm to 1.30pm to chat about David Malouf's award winning novel The Great World.
Classics Read Power Without Glory by Frank Hardy
Our Classics Group at Cowra enjoyed a great discussion today about Frank Hardy's controversial novel Power Without Glory (old book cover pictured) and urge anyone who has started reading the book to continue as they will be rewarded with an amazing story. It was also made into an ABC series featuring actor Martin Vaughan (pictured). In the history of Australian literature few books have been so controversial than Frank Hardy's Power Without Glory. This is a tale of corruption stretching from street corner SP bookmaking to the most influential men in the land – and the terrible personal cost of the power such corruption brings. John West rose from a Melbourne slum to dominate Australian politics with bribery, brutality and fear. His attractive wife and their children turned away from him in horror. Friends dropped away. At the peak of his power, surrounded by bootlickers, West faced a hate-filled nation – and the terrible loneliness of his life.
Was John West a real figure? For months during the post-war years, an Australian court heard evidence in a sensational libel action. After a national uproar which rocked the very foundations of the Commonwealth, Frank Hardy was acquitted.
This is the novel which provoked such intense uproar and debate across the nation. (Review from Readings.com).
Classics Book Club and The Man Who Loved Children
In one of the weird quirks of the galaxy our Classics Book Clubbers are in sync with ABC Radio's The Book Show with Christina Stead's The Man Who Loved Children the topic of discussion on both fronts. For our book clubbers it was one of the best discussions although no one was able to finish the book but by looking at the author's life we gained further insights into the novel (and most of us resolved to give it another go). Hear what The Book Show had say about this novel likened to classics such as Ulysses and To The Lighthouse, it has never gained comparable critical acclaim. Not even in Australia. The Man Who Loved Children was first published 70 years ago, in 1940, and is one of the better known of Stead's 15 novels. Christina Stead spoke about the novel as a fictional expression of her own childhood. In her biography of Christina Stead, Hazel Rowley revealed that Stead was often in tears writing the novel because it was so painful for her to reflect on her upbringing. Go to: http://www.abc.net.au/rn/bookshow/stories/2010/3048220.htm