Category Archives:
Competition
River Words: Kalari River Arts Festival Poetry Comp
Get writing. There is still time to get your entries in. Let the river inspire your poetry in this competition. Poems will go on display at Forbes Library and winning entries will be read at the Kalari-Lachlan River Arts Festival. The Festival is a celebration of country, creativity and resilience on the Kalari-Lachlan River, Forbes.
There are three sections Primary, and Secondary students, and Adults with a $100 prize offered to winners in each category.
Each poem must include the word "river", include a title, be presented on one side of an A4-sized sheet of paper. Poetry is limited to a maximum of 30 lines.
Judging will take place by a Central West Libraries judging panel including the Central West Writers' Centre Coordinator.
Entry is free but please attach an entry form to your poem. Entry forms are available from Forbes Library or download from Central West Libraries website www.cwl.nsw.gov.au homepage. Entries must be sent to River Words, Central West Libraries PO Box 35 ORANGE NSW 2800. The competition closes on the last mail, Monday 21st October 2013.For more details about festival events go to www.riverartsfestival.org.au
Happy Birthday Banjo Paterson: Writing Awards
It's Banjo's birthday (Sunday 17th February) and to celebrate we are announcing the call for entries in the Banjo Paterson Writing Awards.  Poet, solicitor, journalist, war correspondent and ballad writer Andrew Barton "Banjo" Paterson (1864 – 1941) was born near Orange and each year the Central West Writers' Centre, in conjunction with Central West Libraries, The Central Western Daily and ABC Central West Radio announce the call for entries in the Banjo Paterson Writing Awards. 
There are four categories:  
         Short Story
         Open Poetry 
         Bush Poetry and
         ABC Central West Radio Children's Writing Awards for writing by children aged 16 years and under 
2013 Banjo Paterson Writing Awards Entry Form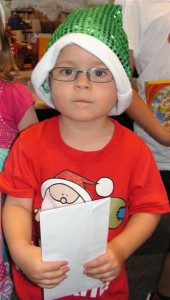 And the number of links in the chain is .....
All year we've been watching the National Year of Reading Amazing Paper Chain grow and grow and grow with a link added for every book read, and yesterday was the grand finale.  With help from our party guests, the number of links was tallied. And the total was …..5852!!!!!! That's amazing!!!  Congratulations to Connor, Piper and Patrick who won book vouchers for their close guesses and roll out the red carpet, fanfare and applause to all our readers who added links throughout the year. It was a mighty effort!
Win an e reader with NYR Our Story Review Competition
A mystery, a memoir, a journey into the outback, a sinister and haunting tale, an unsolved disappearance, uncontrollable desires, the horrors of war, laughter, heartbreak and a dark secret – you will find them all in the eight books which Australians have decided will be the National Year of Reading 2012 collection.
Thanks to the thousands of Australians who voted on the ABC website or in their local library for the book to represent their state or territory during the National Year of Reading 2012.
‍The 8 winning titles are:
ACT – Smoke and Mirrors, Kel Robertson
NSW – The Idea of Home, John Hughes
NT – Listening to Country, Ros Moriarty
QLD – The White Earth, Andrew McGahan
SA – Time's Long Ruin, Stephen Orr
TAS – Wanting, Richard Flanagan
VIC – Well Done, Those Men, Barry Heard
WA – Jasper Jones, Craig Silvey
Enter the Our Story competition by giving us the best book review of any of the winning 8 books in 50 words or less. Individuals and groups (such as books groups) are welcome to enter. Go to The Reading Room website to enter by 14 May http://www.thereadingroom.com/book-club/national-year-of-reading/1921%22 and join in the discussions about the books too.
ABC Local Radio runs Haiku - Floriade Competition
Listen to ABC Local Radio for details about their Floriade Haiku Competition.
A "Haiku" is a short poem "that captures the essence of a brief, transient moment in one's life and the universe."
Haiku is one of the oldest forms of poetry that started in Japan. Your challenge for this competition is to come up with the best choice of words to capture the essence of Spring.
Haiku poems follow a pattern. There are 5 syllables in the first line, 7 in the second and 5 again the last line.
Here is an example:
Birds hatched and chirping
Trees and flowers are blooming
New life is now here
This one is written by Bailey on the Creative Writing Now website.
Listen to ABC Local Radio in the mornings for all the competition details and email your entries by Friday 16 September to orange.regional@abc.net.au to be in the running for a great prize to Canberra's Floriade. Good Luck!