Banjo Paterson Writing Awards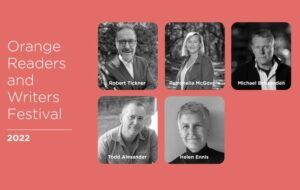 Orange Readers and Writers Festival
Snuggling up beside the fire with a good book is one of winter's pleasures. Be inspired by our incredible guest authors at this year's festival.
Enjoy a lively program of non-fiction and fiction authors with Robert Tickner, Helen Ennis, Petronella McGovern, Michael Brissenden and Todd Alexander at this intimate Readers and Writers Festival to be held at the Hotel Canobolas on Saturday 6th August coinciding with the Winter Fire Festival.  Tickets $75 before 8 July, $95 after and include morning tea and lunch. Please note the History Writing Workshop with Rebecca Wilson author of Kate Kelly: the true story of Ned Kelly's Little Sister is booked out.   
Be quick – book your place: Orange Readers and Writers Festival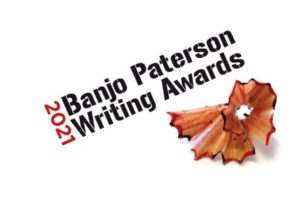 Banjo Paterson Writing Award Winners
Three incredible writers haven made history by becoming the first joint winners in the Short Story Section of the 2021 Banjo Paterson Writing Awards and impressive writing featured in the ABC Radio Children's Awards. We are pleased to announce the winners:
Short Story: Joint winners: Co-authors Sagamba Muhira and James Page; and Carmel Lillis:
1st Co-authors Sagamba Muhira, Townsville QLD, and James Page, Redcliffe QLD – Out of Africa
And joint winner:
1st Carmel Lillis, Yarraville VIC –  Laughing like children
Contemporary Poetry
1st Prize, Mark O'Flynn, Katoomba  NSW – Interesting times we could all do without
ABC Radio Children's Awards
1st Lola Stafford, Billywilliga near Bathurst NSW – Story – One Land …Two People
2nd Sybilla Chapman, Bathurst NSW – Poem – Our Underwater Aussie Garden
3rd Luke Favantines, Mt Victoria NSW – Poem – Light and Dark
Congratulations to all who entered the awards and the 2021 winners!!!