Category Archives:
Movies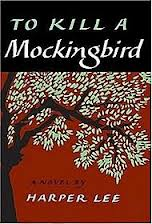 Classics Day Group to Discuss To Kill A Mockingbird
To Kill A Mockingbird by Harper Lee, published in 1960, was immediately successful, winning the Pulitzer Prize, and has become a classic of modern American literature. The novel is renowned for its warmth and humour, despite dealing with serious issues.  The narrator's father, Atticus Finch, has served as a moral hero for many readers and as a model of integrity for lawyers.  The film earned an overwhelmingly positive response from critics, and was a box office success as well, earning more than 10 times its budget.  Our Classics Book Club, at Orange City Library, will talk about the book, author and movie at its next meeting on Thursday 20th June at 12.30pm.  Interested people are welcome to attend.
Check out the movie trailer http://youtu.be/Mi88P7KfaMA
CWL Book Chain Reviews - If I Stay by Gayle Forman
If I Stay by Gayle Forman – while in a coma following an automobile accident that killed her parents and younger brother, seventeen-year-old Mia, a gifted cellist, weights whether to live with her grief or join her family in death. Read what our on-line book chainers said:
Mandarin 1: A choice Death and not know pain ever again or continue living and suffer without your close loving family? The indomitable spirit of life is so very strong. We see the struggle all around us daily. Was there really any choice? A very touching and emotional story from an unusual viewpoint. Note: Hollywood is now in the process of making a movie of IF I STAY. Looking forward to seeing it.
Mandarin 2: I read this quickly, it is an easy read but it is too sentimental and unbelievable and dare I say predictable. A talented cello player, perfect boyfriend, perfect family. All toooooo perfect. With all her "should I stay or should I go" it was too much, too self-indulgent I thought I don't really care. I also didn't believe an emo boy band member would fall for a classical music student. Sorry to everyone but it just wasn't to my taste.
Mandarin 3: I found this an intriguing and emotional read. It is probably more for teenagers but it raises some interesting questions about grief and death and ultimately makes you appreciate life more. A teenage girl, Mia, who happens to be a talented cellist is in a coma after a serious car accident and reflects on her life to help her make a decision. We meet all the key people in Mia's life – mother, father, younger brother, boyfriend, best friend, grandparents. Some of it is told in flashback while she is hovering above herself in hospital. It is all is a bit strange and eerie, but it really moving and will bring you to tears.
Classics Book Club Links Austen to Dracula & Dorian Gray
Prepare to be amazed as we link Dracula and Dorian Gray to Jane Austen. True. Our Classics Book Club readers are enjoying catching up with Thomas Hardy novels and some gothic horror by revisiting Bram Stoker's Dracula, Mary Shelley's Frankenstein and Oscar Wilde's The Picture of Dorian Gray. Did you know that Bram Stoker attended dinner parties hosted by Oscar Wilde's mother Lady Jane Francesca Elgee Wilde at the family's chicly bohemian salon. And guess which star from the BBC adaptation of Jane Austen's Pride & Prejudice is to star is a film adaptation of Oscar Wilde's The Picture of Dorian Gray? Yes that's the Austen connection would you believe Colin Firth? as Lord Henry alongside Ben Barnes as Dorian Gray(pictured). Sounds all good so far.
And the next Classics Book Club meetings are:
Blayney Library on Tuesday 22 September from 11am – 12 noon to talk about Under the Greenwood Tree and Tess of the d'Urbervilles by Thomas Hardy.
Orange Daytime Group on Thursday 24 September 12.30pm – 1.30pm to discuss Bram Stoker's Dracula.
Orange Evening Group on Thursday 24 September 5.30pm – 7pm to discuss Mary Shelley's Frankenstein.
Cowra Library on Tuesday 29 September from 12.30pm – 1.30pm to talk about Bram Stoker and Dracula.
PS. If you want to see a combined storyline with Frankenstein and Dracula then check out the film Van Helsing stars Richard Roxburgh, Hugh Jackman and Kate Beckinsdale great for the special effects and Brides of Dracula.
Happy Birthday to Frankenstein author Mary Shelley
Happy 212th anniversary birthday today (well technically August 30) to English writer, Mary Wollstonecraft Shelley. Her Gothic novel Frankenstein or the Modern Prometheus is considered her most famous work and created one of the world's best known monsters. She was inspired to write the work by a spontaneous creative writing competition during the rainy summer of 1816, in Lord Byron's Villa on the Lake Geneva. Frankenstein is not, as often assumed today, the name of the monster in the novel. The monster remains nameless. It is instead the name of the monster's creator – Victor Frankenstein – on whom the beast later takes revenge (because Victor Frankenstein would not create a mate for him). The story has become famous through numerous movies based on it with Boris Karloff most famous for playing the 1931 Hollywood version and it is the basis for a parody-character "Frank N Furter" in The Rocky Horror Picture Show. Mary Shelley was married to Percy B. Shelley, one of the most famous English romantic poets. So read her works or watch a scary movie to mark the occasion. Portrait: Mary Wollstonecraft Shelley, oil on canvas by Richard Rothwell, first exhibited 1840; in the National Portrait Gallery, London.
Pageturners and Slow Summer Read Picnic brave weather
Dedicated Pageturners and some Classics book club members braved the sudden change of cold weather and blustering winds to dine in Robertson Park for Slow Summer Read. Actually the wind was turning the pages for us. There was tasty morsels of picnic food including a delicious eggplant ratatouille, yummy green lentil salad, wrapped vine leaves, savoury fetta and sun dried tomato muffins and refreshments. Music by Ben McGarity was terrific but the weather managed to win out and we retired earlier than planned. But we still managed to chat about books and here are some of the suggested Holiday Reading titles:
Robber Bride Book by Margaret Attwood
"Interesting structure. Four very well drawn characters. Elegant language."
The Resurrectionist by James Bradley
"Interesting concept, liked the way it was written, short train of thought chapters. Ended too soon and too long in the middle."
Suite Francaise by Irene Nemirosky
"Many people had talked about this, it's certainly worth reading even it the subject and author's experiences are tragic.
Books by Fred Vargas
"Mysteries written by a French female, wonderful eccentric characters and glimpses of Paris."
The Jane Austen Book Club by Karen Joy Fowler
"The book introduced me to Ursula Le Guin and I was not interested in Science fiction until now. Also interested in reading other authors mentioned plus I love Jane Austen so it was good to hear and see (watched the DVD) people talk about her books.
Hotel Albatross by Debra Adelaide
"A look at Orange from behind the scenes of The Hotel Canobolas. Some great character portraits, dramas in the hotel with staff and patrons and enjoyed reading about places near Orange Ophir, Blayney, Millthorpe and recognised a few characters too."
Other authors included Eva Ibbotson, Lillian Bradshaw and Helen Hollick.
And the next Pageturners meeting will be on Wednesday 11 March, upstairs in Orange City Library from 5.30pm 7pm to discuss The Slap by Christos Tsiolkas. This comment on the book comes from JennyReadingblog: "The title of this book is very apt. It hits you in the face with a sharp sting that seems to linger for days afterwards." Well put.