Category Archives:
Orange Family History Group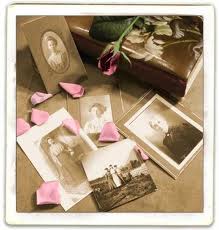 National Family History Week: Family History Connects
Celebrate Family History Week with afternoon tea at Orange City Library on Saturday 28 July from 2pm – 4pm.
Find out more about family history research, resources and Orange Family History Group at this event. This is for anyone interested in connecting with Family History
Please let us know you are coming along by calling 6393 8132. See you there!
Family History Workshop Helps You Find Information
Join Orange Family History Group at Orange City Library when they present a workshop to help you find the information you need for your family history project. The event is part of Library and Information Week 2011 and its theme "We find Stuff!"
Family History Australian Records Workshop
Thursday 26 May
7pm 9pm
Orange City Library, Byng Street, Orange
Bookings on 6393 8132
Local Studies Librarian Peter Douglass said members of the Orange Family History Group will be on hand to assist you with your research enquiries. The Orange Family History Group assist with research enquiries all the time and they can help with accessing things like Births, Deaths and Marriages Records on line and on CD Rom.
There are also cemetery records, internet resources and State Records we can help family historians with. This is a follow up workshop to the highly successful Tracing your Family History Beginners Guide held last year. Please book on 6393 8132 and bring along your research questions.
Family History featured at Experience Orange! Expo
Many people were encouraged to learn more about their family history during yesterday's Experience Orange! Expo organised by the Rotary Club of Orange Daybreak. Orange Family History group members helped many people with the starting blocks to begin family history research. The group was just one of 130 local community groups in Orange respresented at the Expo! Pictured are Marj and Shirley during a rare break in enquiries.
Busy Time at Experience Orange! Expo
We had great fun meeting all the people coming through the PCYC stadium for yesterday's Experience Orange! Expo organised by the Rotary Club of Orange Daybreak. Orange City Library hosted a information stand with Orange Family History Group and Orange Migrant Support Group and were kept busy with enquiries throughout the day. There were more than 130 community groups in Orange represented. Pictured before the lunchtime rush are Lyn, Shirley, Cathy and Jan.
Local Publications make Perfect Gifts
If you are searching for that perfect gift for the person who has everything, or need a gift for family friends you are visiting, or looking for information about Orange and the surrounding district, then Orange City Library has the answer. We are selling local publications which can be purchased directly at the Library or on online – just follow the Heritage and History, Orange Family History Group then Publication links. Titles include
A Vision Splendid – A History of Orange by David Holmes, Andrew Honey & John Miller – $39.95. It provides a chronological and historical perspective of Orange's growth and development from its pioneering days in the mid 1800's through to the mid 1950's and 60's. Or there is An Historian's Sketchbook of Orange by Ross Maroney – $20.00. It covers the development of central Orange from a tiny village in the middle of a swamp to a thriving regional city. There are plenty more to choose from, so why not check them out.