Category Archives:
Preschool Storytime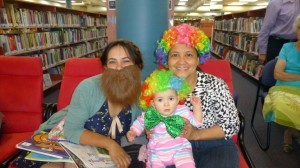 Entertainment Plus at Circus Storytime!
Cue loud applause, raucous cheers, and roll out the red carpet for the wonderful stars of our Circus Storytime this week. We hosted circus animals, acrobats, a bearded lady, magicians, clowns, circus dancers, ringmasters, lion tamers, even a circus mouse and many more circus characters at our final week of Storytime sessions featuring the energetic performances of the Orange High School Circus Troupe. They wowed the crowds with their tumbling, acrobatic, juggling and balancing skills. The students also took time out to show the young Storytimers special circus skills. Congratulations everyone!
Celebrating Grandparents at Storytime
We are celebrating National Grandparents Day  (Sunday 27 October) with preschoolers inviting their Grandparents along to Storytime this week.  Grandparents are custodians of the values, stories and histories of our families and our communities. Share memories and family traditions and more importantly – create new ones by spending the day with your grandparents! There are still some places available for our our Grandparents Storytime on Thursday afternoon at 2pm.  Please call the Library on 6393 8132 to book your place.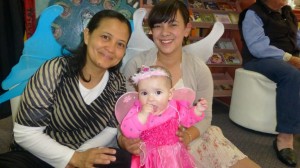 Fairies and Superheroes Unite for Storytime
Cecilia, Sal and Trinity 6 months, join in dress up Storytime;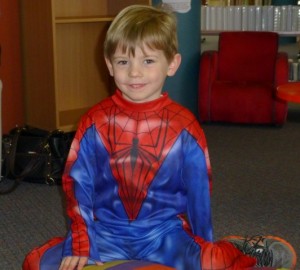 Paddy 4, dressed as Spiderman for Storytime;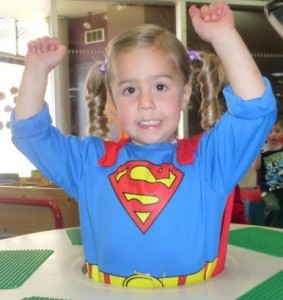 Superwoman Elise, 3, zooms into Storytime;
It's a tie! Spiderman and Superman (women) were definitely the most popular reading heroes at Dress Up Storytime this week with Fairies almost taking over the Library on Thursday morning with sparkles, wands, wings and tulle!  Everywhere we turned today there was a fairy or two or three…. stay tuned for more photos from our Thursday afternoon session.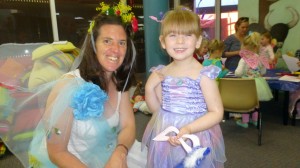 Fairies and Caped Crusaders Fly Into Storytime
Flower Fairy Fiona with Fairy Ruby age 3, at Storytime;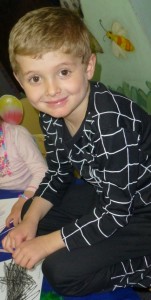 Spiderman Hugh 5, prepares his mask:
Fairy Isla , age two and half, shows off her fairy wand at Storytime;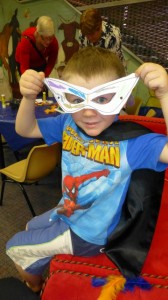 Superhero Bailey 4, demonstrates his mask created at Storytime;
Fairies outnumbered the Superheroes today at our dress up Storytime with children, parents and carers enjoying three "superhero" related books featuring Super Kittys, a Superhero Dog and a unique little homegrown Superhero all with their helping qualities and special powers.
And around the shelves were a few "Batmen" helping to put away books.  Who will we see in the Library for Thursday's Storytime sessions at 11am and 2pm?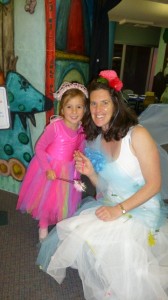 Superheroes and Fairies at Storytime
Georgia 3, with Fiona the Flower Fairy Storyteller;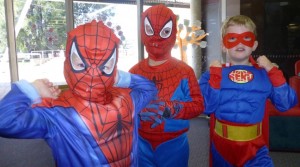 Oliver, 3 and half, Ky, 4 and William, 5 at Storytime;
Madison, 3 dressed as a fairy;
And "Super Lucas", 18 months dressed up at Storytime today.
Fairies and Superheroes rushed into the Library this morning for dress up Storytime.  There were Spidermen, Supermen, a "Super Lucas", and lots of fairies dressed in tulle with wands and slippers with a few grown up "book fairies" helping out as well. The dress up theme continues all this week for Storytime sessions on Wednesday at 11am, Thursday at 11am and at 2pm. Please book your place by calling 6393 8132.