Category Archives:
Uncategorized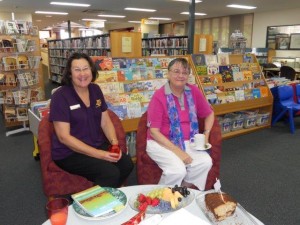 Cowra Volunteers Celebrated
Congratulations to all our volunteers – we really appreciate your support! At Cowra International Volunteers Day, celebrations included a morning tea, catching up with Library services and technology and a warm hearted thank you for all their efforts during the year.
Help Make the Mos Count ......
It's not long before the moustaches leave town….. (end of November) so if you want to support this great cause and help make the Mos count for men's health, then please make a donation.
Congratulations to our Library participants: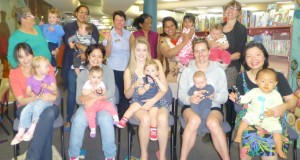 Baby Rhyme and Read Class Graduate
Congratulations to all our Baby Rhyme and Read participants who graduated today!!! WooHoo!! For the past six weeks many of the group have been coming along to sing songs, nursery rhymes and learn all the actions to help prepare their young ones for talking and learning to read.  The 20 minute classes are relaxed, enjoyable and social. Interested parents and carers and invited to bring their children aged from 0 – 2 years to join in.  Classes return next year during the school term. If you would like to come along, there is plenty of places available. Please call the Library on 6393 8132 to register your interest for next term.  Stay tuned for more photos of our graduating students…………
Michael Caulfield Book Launch Photos
Thank you to everyone who came along to help Michael Caulfield launch his latest book The Unknown ANZACS at Orange City Library. Here are some photos from the night:
Centenary of WWI in Orange Committee Les McGaw, Trudi Mayfield, Cr Reg Kidd and Central West Libraries Manager Jan Richards at the launch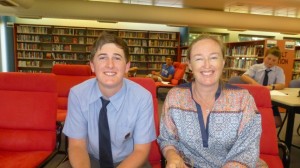 Curits and Kate Barclay enjoyed Michael's speech to launch the book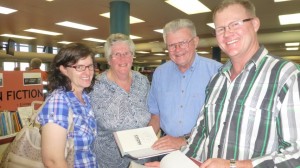 Louise, Joan, Barry and Tim Dean chuckle at the author's signed messages in their books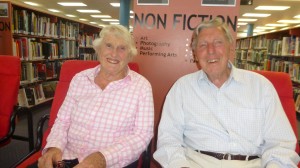 Jenny and Dick Wansey helped celebrate Michael Caulfield's latest book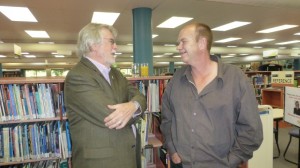 Author Michael Caulfield chats to Ray Vanderby at the launch
Guests inspect copies of the book The Unknown ANZACs at the launch. The event was also supported by Collins Booksellers, of Orange.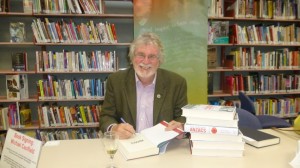 Author Michael Caulfield Launches The Unknown ANZACS
A crowd of more than 80 well wishers helped Michael Caulfield launch his latest book The Unknown ANZACS at Orange City Library. In his speech Michael acknowledged former Orange City Librarian, the late Elizabeth Barry, and said he would like to think that she would appreciate the book because it starts off with a Librarian collecting diaries, journals and photos from ex-servicemen.
He explained the diaries have been locked up for some time and the stories needed to be told. Michael then went on to give a sense of these ANZACS by reading out selected anecdotes from the diaries chosen for the book – some poignant, some amusing and some using strong language. Many thanks to all those who came along and Congratulations!! to Michael on his latest work.